Ingram Micro to be acquired by Chinese conglomerate for $6bn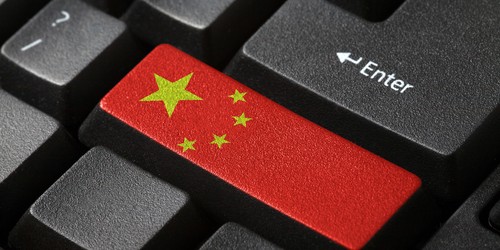 All cash deal leads to suspended share dividend and no questions on financial results
Ingram Micro is being bought by China's Tianjin Tianhai Investment Company for around $6 billion in an all cash transaction. Upon close of the deal, Ingram Micro will become part of HNA Group.
HNA is a Hainan-based Fortune Global 500 enterprise group and a specialist in aviation, tourism and logistics and the largest stockholder of Tianjin Tianhai. The transaction, which has been unanimously approved by both Ingram Micro's and Tianjin Tianhai's boards of directors, represents a premium of approximately 39 percent over the average closing share price of Ingram Micro for the 30 trading days ended 16 February 2016.
Following the close of the transaction, which is expected in the second half of 2016, Ingram Micro will operate as a subsidiary of Tianjin Tianhai, consolidated under HNA Group. Ingram Micro is expected to remain headquartered in Irvine, California, and Ingram Micro's executive management team will remain in place, with Alain Monié continuing to lead as CEO.
All Ingram Micro lines of business and all regional and country operations are expected to "continue unaffected", said the two companies.
Adam Tan, vice chairman of the board and CEO of HNA Group, said: "Ingram Micro has clearly established itself as a leading distributor and global provider of IT products and services. The company has a proven and talented team and we believe Ingram Micro is unrivalled in its ability to offer industry-leading, differentiated and easy-to-manage solutions to vendor and customer partners worldwide."
He added: "We look forward to supporting Ingram Micro's management team and strategies, including continued expansion into new geographies, while also offering their vendor and customer partners access to new and complementary offerings."
Ingram's Monié said: "Our agreement delivers near-term and compelling cash value to our stockholders and we expect it to provide exciting new opportunities for our vendors, customers and associates. Innovation, new services introduction, brand management and ensuring the stability and continuity of the businesses joining their enterprise are fundamental to HNA Group's overall strategy."
He said: "Ingram Micro will now be part of a larger organisation that has complementary logistics capabilities and a strong presence in China that can further support the growth and profitability objectives of our vendor and customer partners."
Ingram Micro has now suspended its quarterly dividend payment and its share repurchase programme prior to the closing of the transaction.
The transaction is subject to regulatory approval, as well as the approval of Ingram Micro's and Tianjin Tianhai's stockholders.
Ingram Micro plans to release its 2015 fourth quarter financial results on 25 February, but, as a result of the takeover, said Ingram, it will not be hosting a conference call with analysts and press to discuss the results.
@AntonySavvas
Read also :