Sainsbury's wins battle to buy Argos for £1.4bn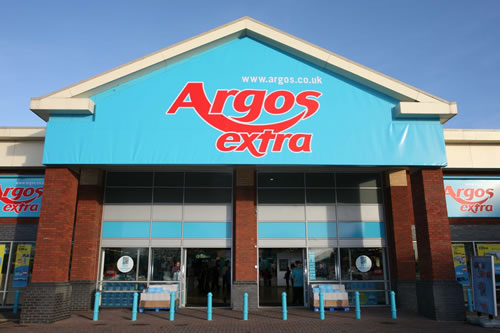 Homeware and electricals firm under supermarket chain's wing, with stores now expected to close
Sainsbury's has won the battle to buy Argos after owner Home Retail Group agreed to a £1.4bn takeover.
The supermarket chain said it would create a "multi-product, multi-channel" retailer with about 200 stores, after offering a combination of shares and cash for the firm. Existing Home Retail shareholders will hold about 12 percent of the combined business.
The deal is expected to be completed in the third quarter of this year. Sainsbury's chairman David Tyler said he believed the combined business will be "very attractive to customers" and that it would create value for shareholders of both companies.
The supermarket had previously faced a rival bid for Argos from South Africa's Steinhoff, although a formal offer never materialised and that company recently pulled out of the race for the homeware and electricals company. That electricals business has been struggling though, with recent Argos results showing that sales of video gaming products, tablets and white goods have declined. Mobiles however continued to "deliver good levels of growth", Argos said.
Following the takeover, around 200 Argos stores are expected to close over the coming years as their leases expire, although some will be relocated in Sainsbury's supermarkets instead.
The deal will mean the end of Home Retail Group being publicly listed. This January, it sold its DIY chain Homebase, it's only other company, to Australia's Wesfarmers for £340 million.
@AntonySavvas
Read also :