Six Degrees Group acquires Carrenza to boost cloud offering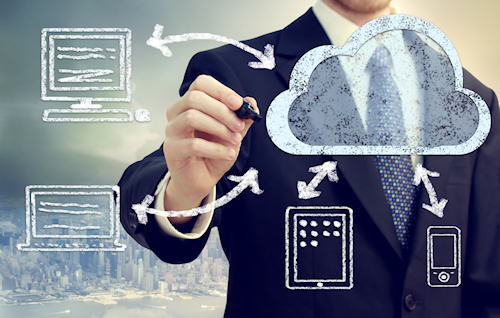 Expands cloud customer base in enterprise, government and the third sector at a stroke
Six Degrees Group (6DG) has acquired cloud service provider Carrenza, further strengthening its position in both private and public cloud markets.
Carrenza is experiencing rapid growth in providing cloud services to corporate customers and government bodies, with increasing demand for integration solutions for the public cloud, three sectors that are strategically important for Six Degrees.
Carrenza is a provider of infrastructure as a service (IaaS) and platform as a service (PaaS) cloud services for hosting mission-critical applications and websites for customers spanning public, private and third sectors.
Private sector customers include RBS, de Bijenkorf and Majestic Wine. A strong third sector presence includes household names like WWF and AgeUK. It is also a security certified G-Cloud provider and an expanding public sector base includes the Government Digital Service (GDS), DWP and HMRC.
Founded in 2001, Carrenza became one of the early adopters of enterprise cloud computing with the launch of Carrenza Cloud in 2006. In addition to its own IaaS and PaaS capabilities, it is also a public cloud integration expert with key partnerships supporting customers using Amazon Web Services (AWS), VMWare's vCloud Air and Google Cloud Platform (GCP).
Alastair Mills, CEO of 6DG, said: "This acquisition ticks three major strategic boxes for Six Degrees. Firstly, it strengthens our capabilities for professional and managed services in application and web hosting for mission-critical environments. Secondly, it gives us a major presence in the public sector where Carrenza is a strong G-Cloud player.
"Finally, it brings public cloud integration capabilities that, especially for AWS, are increasingly part of the mix for end-user customers in an increasingly multi-cloud world."
Dan Sutherland, CEO of Carrenza, said: "We are delighted to be joining Six Degrees. The strategic fit is compelling and this is a logical development for both 6DG and Carrenza. Our heritage in the public sector, with complex private clouds and with public cloud integration is extremely strong and we believe our team can play a vital role in the continued growth of the group in the years ahead."
Kate Hanaghan, an analyst at TechMarketView, said of the acquisition: "Six Degrees is no stranger to acquisitions and the addition of Carrenza brings various benefits. Six Degree's growth plans are however two-pronged as it is investing in organic growth too.
"In January, its backer, Charlesbank, said it would add another £12 million to support the company's organic growth plans – for example, hiring new people and developing tools. Six Degrees' financial year runs to the end of March, so we haven't been briefed on the year yet. However, by our estimates, it should be very close to hitting the £100 million revenue mark."
The value of the acquisition has not been disclosed.
@AntonySavvas
Read also :