G-Cloud 8 open for business next month, hint of G-Cloud 9 shakeup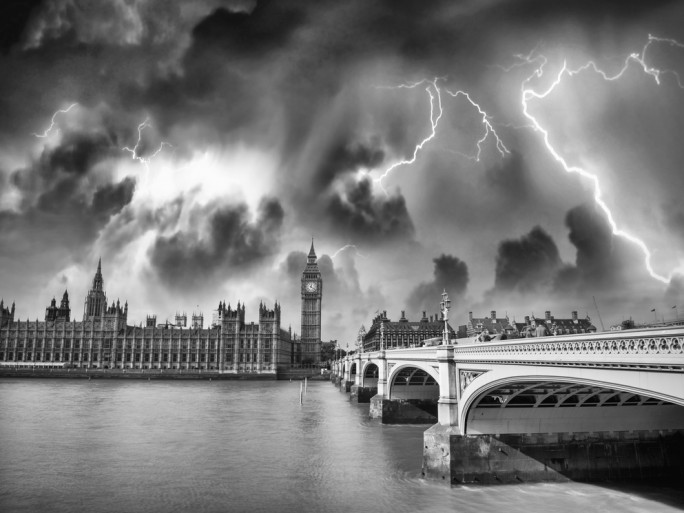 G-Cloud 6 suppliers will have to reapply, but G-Cloud 7 partners don't in most cases
The government has announced a provisional timetable for the latest iteration of the G-Cloud online services marketplace, G-Cloud 8 (G8), and said it has begun speaking to buyers and suppliers about how future versions of the scheme should develop.
G-Cloud, launched in 2012, allows public-sector bodies to acquire commodity services online. Total spending through the project reached £1.05 billion by the end of February, with 52 percent of sales going to smaller businesses, according to the most recent figures provided by the Government Digital Service (GDS).
Reapplication process
To date, 77 percent of G-Cloud services have sold to central government organisations, with the remaining 23 percent going to the wider public sector, GDS said.
The upcoming G8 framework is to open for supplier applications in mid-May, with services expected to be available in the government's Digital Marketplace on 1 August, GDS said. In between the two dates suppliers will have the opportunity to ask questions and receive responses, according to GDS.
The government's scheme of overlapping frameworks means suppliers currently providing services through G-Cloud 7 will remain available via the Digital Marketplace alongside G8 services, while G6 is set to be phased out once G8 goes live.
That means suppliers currently providing services via G6 will need to reapply through G8 if they wish to continue offering services via the marketplace, GDS said.
"We'll remove G6 services from the Digital Marketplace when the framework ends on 1 August," it stated
G9 discovery
G7 suppliers should also reapply through G8 if they wish to add new services or make substantial changes to their existing services, according to GDS.
In February the government extended G6 by six months through to 1 August in order to ensure providers had a chance to reapply under G8.
Similarly, G7 is currently due to end in November of this year, but GDS said it expects to extend it to allow providers to reapply under G-Cloud 9, which is currently under development.
The application process for G8 is to be the same as that for G7, with the difference that G8 legal documents are shorter and clearer than those for G7, and that the Specialist Cloud Services (SCS) category has a narrower focus, GDS said.
While gearing up for G8's launch, GDS said it is also carrying out a discovery process with customers and providers about G9.
Specialist services
In part the service said it is looking to review G-Cloud's SCS category in the light of a new, separate framework called Digital Outcomes and Specialists aimed at helping buyers find specialist services. Digital Outcomes and Specialists is set to launch later this month, GDS said.
"Later this month, buyers will be able to find specialists to work on digital projects through the Digital Outcomes and Specialists framework," GDS explained. "This is partly why now is a good time to review the user needs of G-Cloud's SCS category as we know that buyers have used G-Cloud to find specialists in the past. We hope to remove the overlap between the two frameworks."
The review is also to examine whether G-Cloud's four categories are still fit for service, the role of understanding security issues in the purchasing process, how the transition to cloud services can be simplified, whether terms and conditions can be removed, whether overlapping framework iterations could be abolished, and how an end-to-end purchase to payment transaction in the Digital Marketplace could be developed.
Suppliers can sign up to GDS' email alerts to learn how to provide feedback for the review, the service said.
With G-Cloud 6 last year the government placed tighter restrictions on providers' descriptions of their services in order to cut down on jargon, ambiguous language and keyword spamming.
Read also :