Apple revenues and profits slump, suppliers impacted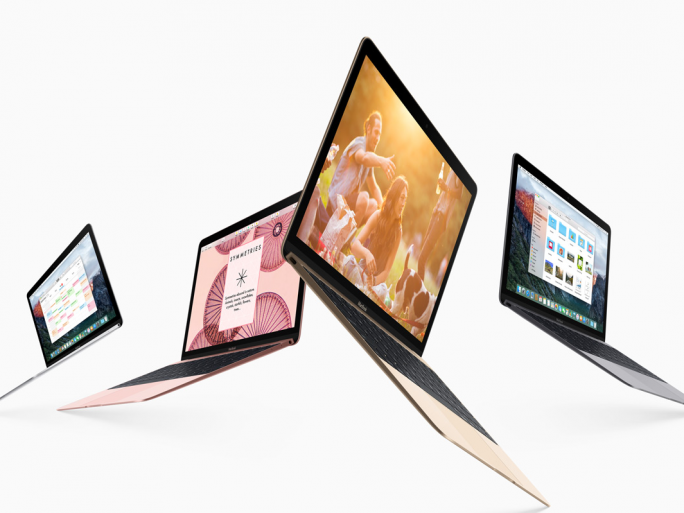 16 percent fall in iPhone sales, along with iPad and iMac declines, leads to knock-on effect across component companies
Apple's revenues fell for the first time in 13 years as iPhone sales fell for the second consecutive quarter, this time by 16 percent.
Sales dropped from 61.2 million to 51.2 million year-on-year as device saturation took hold across the company's major markets. Sales fell by more than a quarter in China, a country which has given Apple much joy in the past few years.
Mixed bag
"Our team executed extremely well in the face of strong macroeconomic headwinds," said Apple CEO Tim Cook. "We are very happy with the continued strong growth in revenue from Services, thanks to the incredible strength of the Apple ecosystem and our growing base of over one billion active devices."
Overall, Apple reported second-quarter revenues of $50.6 billion (£34.7bn), along with $10.5 billion (£7.2bn) in profit, which sound healthy, but actually represent a 13 percent and 23 percent drop respectively compared to the $58 billion (£39.8bn) in revenue and $13.6 (£9.32bn) in profit recorded during the second quarter of 2015.
The latest figures include the sales of the iPhone 6S and 6S Plus, which were released late last year, but do not cover the iPhone SE, which was launched by Apple in a bid to counter possible market saturation by appealing to mid-market smartphone users.
Apple also reported a 19 percent fall in iPad sales and a 12 percent decrease in Mac shipments. However the company is still the fourth largest PC manufacturer in the world.
There was better news for the services division, which includes sales from Apple Music and the App Store. Revenues grew 20 percent during the period and are now larger than iPad and Mac, making services the second most-profitable unit at Apple after the iPhone.
Apple revenues have not fallen since 2003, and projections for the next quarter are even lower. The firm estimates income of between $41 billion (£28.1bn) and 43 billion (£29.5bn).
Elsewhere
The apparent slowdown has had a knock-on effect elsewhere in the technology industry, with several of Apple's main suppliers seeing their own share prices slump.
Most dramatic was the performance of LG Display, which in its financial results yesterday reported a 95 percent drop in operating profit in the first quarter. British firm Imagination Technologies, which had been linked to a possible acquisition by Apple, has seen its share price drop three percent this morning, with Foxconn also closing below price last night.
"The macro economic climate and smartphone saturation in many markets has created a perfect storm, but Apple's iPhone cash cow could not maintain growth indefinitely," commented Geoff Blaber, an analyst at CCS Insight.
"The iPhone will continue to dominate Apple's sales and profits for a long time to come. Investors are looking for the next big source of growth, but there is very unlikely to be another product as pervasive as the smartphone with the same volumes, margins and replacement characteristics.
"Years of iPhone growth has created a hugely valuable installed base and sizeable ongoing service revenue stream that is proving very difficult for others to replicate."
He said: "Apple's biggest challenge has long been investor expectation and with iPhone sales now set to decline for two consecutive quarters, Apple's September product launch window assumes massive and unprecedented significance."
Read also :