Dell EMC: New name and new products unveiled at EMC World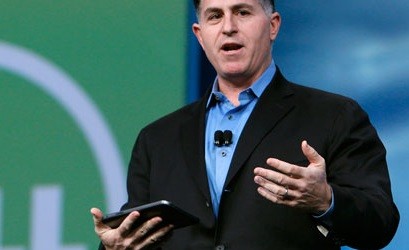 EMC unveils EMC Unity Family, Virtustream Storage Cloud, EMC MyService360 Service Dashboard, EMC Enterprise Copy Data Management and ViPR Controller 3.0
Michael Dell used this week's EMC World in Las Vegas to crown the combined company as Dell Technologies, while at the same time EMC introduced a clutch of new products.
The client side of the expanded company will still be called Dell, he said, while the enterprise business will trade as Dell EMC. The acquisition however still has to be completed and may take a few more months.
EMC lifted the lid on a gaggle of data centre products and services, which it feels will be invaluable to customers attempting to modernise their data centre infrastructure.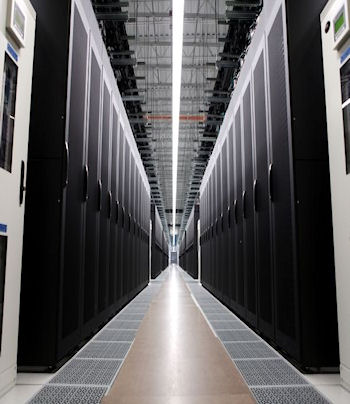 The freshening up of data centres is leading to complex and conflicting priorities, according to EMC – maintaining traditional business applications as efficiently and in a low-cost manner as possible without compromising service integrity, and using those savings to support next-gen application development needs.
The bundle
EMC introduced the new EMC Unity family of all-flash storage; Virtustream Storage Cloud platform; EMC MyService360 service-centric online dashboard, EMC Enterprise Copy Data Management (eCDM) and ViPR Controller 3.0.
David Goulden, EMC information infrastructure CEO, said: "The IT industry is in a state of massive transformation, resulting in both disruption and great opportunity. Every business leader, across every industry, is facing the dilemma of how to support and grow traditional IT infrastructure while modernising the data centre in order to support the development of new applications and advance their digital agendas.
"Some are doing all of this simultaneously. The products and services announced today will help advance the customer's journey to build a modern data centre in order to thrive as a digital business."
EMC has expanded its all-flash portfolio with the new EMC Unity family of storage arrays. EMC claims the new all-flash array, said to be ideal for small and medium-size IT deployments, sets the new standard for simplicity, affordability and flexibility. It is available in all-flash, hybrid, converged and software-defined configurations and is designed to help customers make an affordable and simple transition from disk to flash.
New Virtustream Storage Cloud is a global cloud storage platform offering enterprise-levels of resiliency and performance combined with true web scale. The launch of Virtustream Storage Cloud represents the latest expansion in capabilities for Virtustream which, over the course of the last ten months as an EMC company, has continued to innovate on its core enterprise-class, mission-critical infrastructure-as-a-service platform while enhancing the portfolio with managed services capabilities for both on- and off-premises implementations.
The new EMC MyService360 cloud-based service dashboard – available at no additional cost to customers registered with EMC Online Support – provides a visually compelling, near real-time visibility into the health and status of a customer's entire EMC data centre environment. MyService360 is built using EMC's internal data lake and provides analytics and visualisation tools designed to improve, enhance and simplify the way customers engage with EMC products to make their jobs easier.
EMC Enterprise Copy Data Management (eCDM) is an expansion of EMC's Copy Data Management portfolio, which aims to help customers tackle data sprawl and reduce the cost of storing and managing multiple copies of the same data.
eCDM enables customers to modernise their storage and protection strategy with discovery, automation and optimisation of copy data to reduce costs and streamline operations. It provides companies with a pan-enterprise solution to monitor, manage and analyse copy data, eliminating the waste organisations will spend storing data on the wrong tier of data or when they no longer need the data all together.
ViPR Controller 3.0 has been created to help customers transition to the modern data centre by bridging traditional and cloud native environments to enable business transformation. New updates announced today could help customers modernise their multi-vendor storage environments, with support for over 50 EMC and third-party storage platforms.
Read also :