Government's GDS gets ready for 2030 digital revolution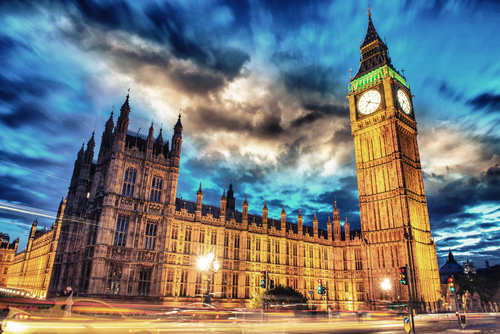 GDS chief Stephen Foreshew-Cain says digital will mark the biggest transformation in the civil service since its creation
The civil service is on the verge of a technological "revolution" that will change the way citizens interact with the state by 2030, according to Stephen Foreshew-Cain, the head of the Government Digital Service (GDS).
Foreshew-Cain joined GDS in 2014 and was chief operating officer (COO) before his promotion to digital director last year following the departure of Mike Bracken and a number of other key figures.
The exodus led to some questioning the future of the service, but a government pledge to invest £1.8 billion in "digital transformation", of which £450 million was earmarked for the GDS, was seen as a sign of support.
Cusp of revolution
Speaking at industry body techUK's Public Sector 2030 event in London, Foreshew-Cain said it was impossible to foresee what form digital government would take, only that the public sector must be prepared for change.
"Frankly, we should see a massive civil service revolution," he said. "The last revolution in the civil service was its creation in the 19th century.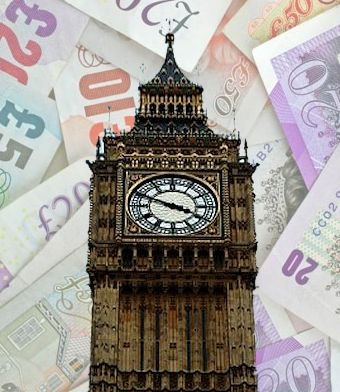 "I would argue the civil service is no longer fit for the present time, never mind what will come in the next 15 years. The biggest problem that we in government face isn't the change itself, but that everything will change all the time at an accelerating pace.
"We know the change is inevitable and unavoidable. But most importantly, it will happen whether the government wants it to or not. In my mind, it doesn't matter what government will look like, but how dynamic and responsive it will be.
"We started that process five years ago, but we were at least five years behind everyone else. We're catching up though."
GDS efforts
GDS was formed in 2011 and is overseen by the Cabinet Office. Its main goal is to deliver "Government as a Platform", providing shared standards and infrastructure for government departments to build services on top of.
In 2012, it launched Gov.UK as a central hub for the government's online resources and there are more than 800 services online. Future plans include Gov.UK pay, which will allow businesses and citizens to pay online for central government services by 2020, including passports, driving licenses and other motoring fees.
Other projects include the delayed Gov.UK Verify, which will allow people to authenticate their identity online to use with government service, such as tax returns with HMRC. More than 50 government services are planning to adopt the scheme, with 20 of them set to join in the next year. GDS said the reason for its delay was the complexity of the scheme.
Other countries, most notably Estonia, have much more developed online government services that share data between government departments. The UK isn't there yet, but by 2030 it could be. For example you could be able to access everything online with a single log-in on a single portal, receiving notifications for everything from prescriptions to passport renewal.
Future service
"We're building the foundation of a government of the internet," continued Foreshew-Cain, adding that end users would be the focus of development. "We're trying to get a lot of the foundations down for the next five years.
"It's not just about replacing technology. New versions of existing technology will not be the answer for tomorrow. The role of GDS is to design and deliver the government of the future.
"By 2030, digital won't be a thing anymore because everything will be digital. I don't think we'll ever reach the paperless society of Star Wars. Government will need to send letters sometimes, people will still fill out forms some times, but the vast majority of interactions between people and the state will be digital by default. It will simply be the default way of doing things."
Getting the right staff
However this won't be easy. Some have suggested the public sector struggles to attract and retain talent, with more lucrative salaries available with private firms. Foreshew-Cain says the civil service will need to recruit well and invest in its workforce if the 2030 vision is to be achieved.
"We're going to have to be better at employing the right people and encouraging them to stay. We're going to have to get better at investing in staff," he said.
It has been suggested that civil servants have not been the most receptive to new methods and ways of working. However a recent survey of 1,500 found that 84 percent agreed or strongly agreed that tech is critical to delivering their department's business plan.
However, the slow pace of adoption has led to concerns about a digital skills gap in the civil service, with many departments lacking the expertise needed to properly embrace the new technology.
"We need to employ people who understand the internet," added Foreshew-Cain. "I'm not talking about teams of people in an IT department, but policy professionals, legal professionals – everyone is just going to have to get it."
"Data scientists are still a nascent profession within government. We do not have enough of these people. We do not have an attractive enough offer for them to do it. But the data sets they'd have access to would be very attractive."
Legal barriers
Aside from the issue of staff, there are legal and process restraints too. He said consultations for the "analogue world" were inadequate for digital. More inclusive, smaller, frequent consultations would be better, Foreshew-Cain claimed, adding that this would be implemented into the development cycle.
"At the moment, you have to be a pretty engaged citizen to wade through consultation governments and at the moment we're not engaging people who matter the most – the most vulnerable," he explained. "The old style of top down consultation …well that's just not going to cut it."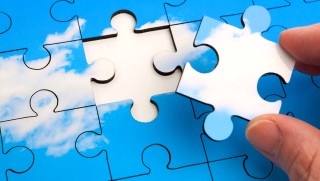 Laws and regulations could also be an inhibitor. At present, government can only use personal data for the purpose for which it was collected. This means each individual service would need to collect the information. Not only is this time consuming, it also prevents the creation of a single online identity. "This is very much a constraint," said Foreshew-Cain.
Changing relationship
But if consultations become simpler, then government departments could create "disposable" services for limited periods of time or to see how they can work in the wild, he said. This is part of a wider trend across the industry.
For example, the telecoms industry hopes the agility afforded by software defined networks (SDNs) and network function virtualisation (NFV) will allow it to roll out services quickly and "fail fast" if they don't work out. Such an approach could save government time and money, it is claimed.
"Public services will become so easy to build, they can be disposable," continued Foreshew-Cain. "Imagine building a service within hours, not months. You could create two types of a service and through public consultation find out which works best and then alter it and kill the other one off.
"Government will have to be simpler, smaller, faster and way more agile. It will have to be a more flexible organisation by design. As a result, services will shape government – not the other way round."
He added: "Some parts of Whitehall will no longer exist, or at least not in the way they do now. The result of all of this will be the transformed relationship between citizen and state. When you need to interact with government, your heart won't sink. It will be simple, available and fast.
"Whatever our ambitions for 2030, we have to start now."
Read also :