Faltering Avnet replaces CEO with former Lenovo chief
The move follows a sales warning after a botched ERP deployment in the Americas
Avnet has axed its CEO and appointed Lenovo's former chief as "interim" CEO to help steady the faltering ship.
The distie has named existing board director Bill Amelio as CEO effective immediately. Incumbent Rick Hamada, who has been with Avnet for 32 years, is "stepping down" from his position at the company and on the board of directors, after Avnet was forced to revise it financial outlook.
William Schumann, chairman of the board, said: "Bill's extensive experience in international business operations, corporate leadership and management will help steer the company toward success in a rapidly changing industry.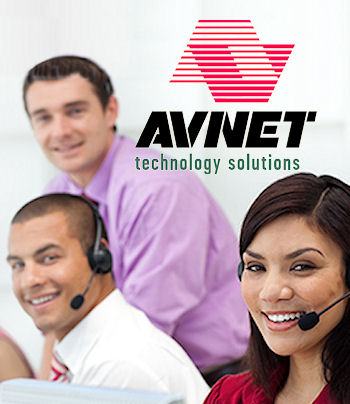 "His proven expertise will be critical in accelerating Avnet's growth, driving an enhanced execution focus and implementing management systems to promote greater accountability."
Amelio said: "I look forward to working with the management team and all of Avnet's talented employees worldwide as we strive to achieve profitable growth for shareholders and operational excellence for customers."
From 2005 to 2009, he served as president and chief executive officer of Lenovo, and was previously a regional senior vice president and president at Dell.
Avnet has provided an updated outlook for its fourth fiscal quarter ended 2 July 2016. Sales are currently expected to be in the range of $6.15 billion to $6.25 billion, which it says is "near the midpoint" of the company's previous sales guidance of $6.25 billion.
However, adjusted diluted earnings per share are expected to be in the range of $0.80 to $0.86 compared to the previous guidance of $0.95 to $1.05.
The shortfall was impacted primarily by an ERP implementation in the Americas region of the Electronics Marketing operating group, said Avnet. Sales for the region are expected to be approximately $100 million less than the prior outlook, and the region also incurred higher costs in order to maintain customer deliveries.
"While the impact to sales was minimal by the end of the quarter, some of the higher costs incurred are expected to continue and will likely impact the first fiscal quarter ended 1 October 2016," said Avnet.
"The company will provide additional details when it reports its results for the fourth fiscal quarter in August 2016."
@AntonySavvas
Read also :