Oracle plans business separation after $9.3bn NetSuite buy

In one of Oracle's largest ever acquisitions, it will position NetSuite in a 'complementary' role
Oracle has bought cloud ERP provider NetSuite for $9.3 billion (£7bn), with Oracle claiming the two companies will "coexist" in the marketplace "forever".
"We intend to invest heavily in both products – engineering and distribution," said Oracle co-CEO Mark Hurd. "Oracle and NetSuite cloud applications are complementary."
NetSuite was founded in 1998, under the name of NetLedger, where it quickly became known as one of the first companies to sell "cloud" applications for business.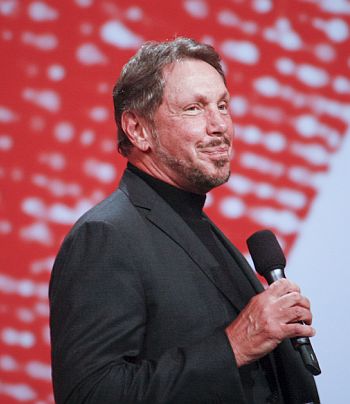 Oracle Netsuite
"We expect this acquisition to be immediately accretive to Oracle's earnings on a non-GAAP basis in the first full fiscal year after closing," said Safra Catz, Oracle co-CEO.
The purchase is one of Oracle's largest acquisitions to date, only beaten by the $10.3 billion (£7.8bn) buy up of PeopleSoft in 2004. Oracle bought Sun Microsystems for $7.4 billion (£5.6bn) in 2010.
Close relationship
Larry Ellison, chairman of Oracle, and NetSuite boss Zach Nelson have had a close history. Nelson worked with Oracle in marketing during the 1990s, and Ellison and his family already have a big stake in NetSuite.
"NetSuite will benefit from Oracle's global scale and reach to accelerate the availability of our cloud solutions in more industries and more countries," said Nelson. "We are excited to join Oracle and accelerate our pace of innovation."
In April, NetSuite opened new Benelux region headquarters in Amsterdam, an expansion that built on NetSuite's investment in Europe.
The expansion of NetSuite's business operations into Holland, Belgium and Luxembourg follows the opening of two European data centres late last year: one in Dublin and the other in Amsterdam.
The ERP provider will be supported in Benelux through a partnership with Deloitte in Belgium, and has already signed up customers such as startup airline Transavia, ESOMAR and Qardio.
NetSuite further announced a version of its OneWorld product specifically designed for the Benelux region.
Read also :