3D printing revenues to balloon to $35.4bn says IDC

The consumer 3D printing market has already matured says the analyst house
Global revenues for the 3D printing market will reach $35.4 billion by 2020, according to analyst IDC.
This figure is more than double the $15.9 billion in revenues forecast for 2016, and represents a compound annual growth rate (CAGR) of 24.1 percent over the 2015-2020 forecast period.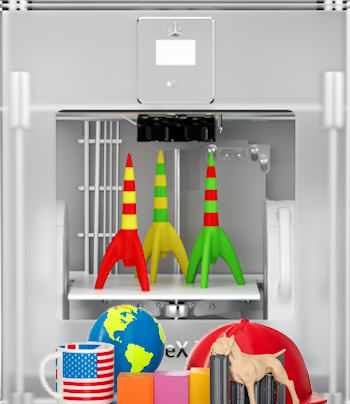 While 3D printers and materials will represent nearly half the total worldwide revenues throughout the forecast, software and related services will also experience "significant growth", the analyst house said.
Revenues for computer-aided design (CAD) software are forecast to triple over the five-year forecast period, while the market for on-demand parts services will nearly match this growth.
The gains in both software and on-demand parts printing are being driven by the rapidly expanding use of 3D printing for design prototyping and products that require a high degree of customisation in non-traditional environments.
The use cases that will generate the largest revenues for 3D printing in 2016 are automotive design – rapid prototype printing (more than $4 billion) and aerospace and defence parts printing (nearly $2.4 billion). Dental printing has also emerged as a strong opportunity in 2016.
"Customer spending on 3D printing capabilities is following the market away from mass market consumer printers towards holistic solutions that enable higher-end – and more profitable – use cases," said Christopher Chute, an IDC analyst.
"As the market for printers, materials and services matures, IDC expects new 3D printing capabilities to enable a next-wave of customer innovation in discrete manufacturing, product design and life sciences."
Given the increased use of 3D printing for prototyping and parts production, it comes as no surprise that discrete manufacturing will continue to be the leading industry, said IDC, generating 56 percent of worldwide 3D printing revenues in 2016.
Healthcare and professional services will remain the second and third largest industries in terms of revenues over the 2015-2020 forecast period, while retail will experience the greatest revenue growth, vaulting into the fourth position by 2020. Meanwhile, revenues from consumer 3D printing will "grow modestly" as this market "has already matured", said the analyst.
@AntonySavvas
Read also :