Samsung Note 7 recall: UK exchange programme now open

Samsung will be working with partners and operators to get safe Galaxy Note 7 smartphones back into customers' hands
Samsung has set up an exchange programme for its Galaxy Note 7 to facilitate the recall process it had to put in place due to concerns over exploding batteries.
The Korean tech giant is currently working with its supplier partners and mobile operators to voluntarily replace every Galaxy Note 7 it has sold, some 2.5 million units worldwide.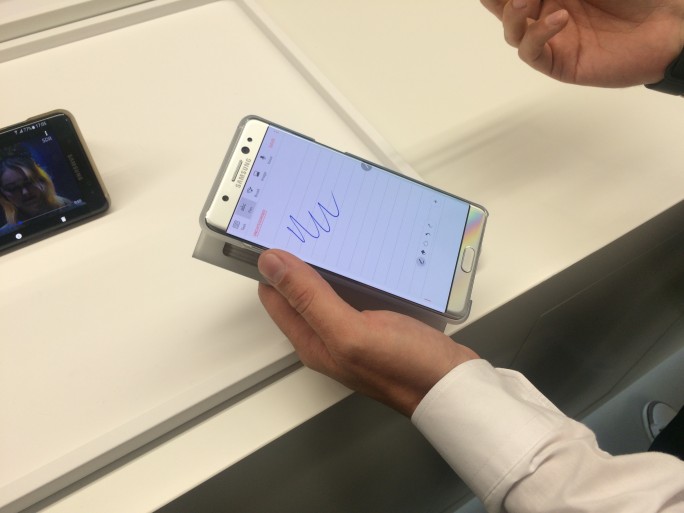 In the UK, the exchange programme will see customers get contacted by the provider or operator they received their Galaxy Note 7 from, who will then arrange for an exchange. These exchanges will begin from 19 September.
Pre-orders of the Galaxy Note 7 will also be delayed as Samsung works with its partners to supply a safe replacement smartphone as soon as possible.
Explosive Launch
Samsung was first forced to halt sales and issue a recall for all of its well-received Galaxy Note 7 'phablets' after an influx of reports that the smartphone's battery was catching fire and exploding.
While this problem doesn't affect every Galaxy Note 7, there have been 35 cases reported of the battery suffering from spontaneous combustion.
"There have been a small number of cases reported globally and we are currently conducting a thorough inspection with our suppliers to identify possible affected batteries in the market. However, because our customers' safety is an absolute priority at Samsung, we have stopped sales of the Galaxy Note 7," said Samsung.
The exchange programme will not only offer a replacement Galaxy Note 7 but also give customers the option to opt for another smartphone in Samsung's flagship line up, such as the Galaxy S7, with the Korean company refunding the difference in price.
While this demonstrates that Samsung is showing a commitment to its customers' satisfaction as well as safety, the timing of the incident is particularly tragic for the firm, as Apple is expected to announce the iPhone 7 this evening. This could see some people with a faulty Galaxy Note 7 cut their losses and opt for a new smartphone from Apple instead.
"The timing of the Samsung Galaxy Note 7 recall is as positive for Apple as it is bad for Samsung. It is essentially a race as Samsung strives to replace stock and Apple builds its own channel inventory of the new iPhone," said Geoff Blaber, VP of research for CCS Insight's Americas division.
Read also :