Oracle's Ellison comes out fighting against Amazon's cloud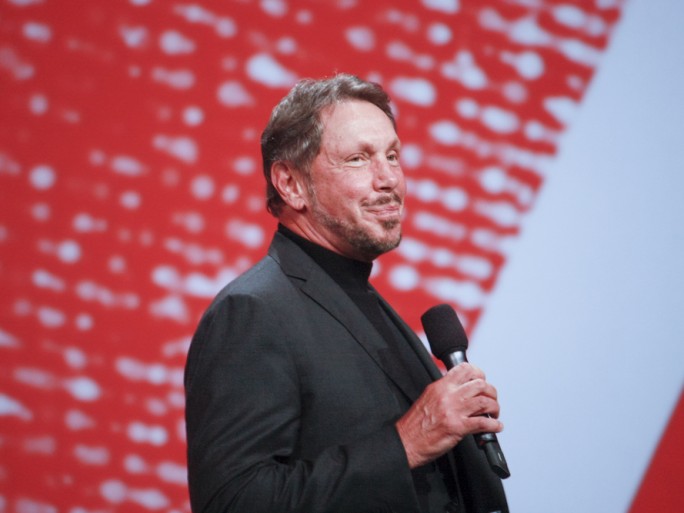 Larry Ellison makes huge claims as Oracle takes aim at AWS with 'faster, cheaper' infrastructure
Oracle executive chairman and CTO Larry Ellison said his company is taking aim at Amazon's industry-leading cloud infrastructure service, with a "new generation" of data centres that offer more performance at a lower cost than Amazon's Elastic Compute Cloud (EC2).
"Amazon's lead is over," he said at the opening keynote of Oracle OpenWorld in San Francisco on Sunday evening. "Amazon is going to have serious competition going forward."
Three-Tier Cloud
Oracle came comparatively late to the cloud infrastructure market, launching the Oracle Cloud in 2012 – four years after AWS and Microsoft Azure and trailing offerings from HP, OpenStack and others.
But Ellison said its cloud would offer better integration of cloud infrastructure, platform and application layers than competitors. "Oracle competes at all three levels of the cloud, all three tiers of the cloud," he said.
While Oracle is better known for platform- and application-level offerings, Ellison focused on infrastructure-as-a-service (IaaS), saying Oracle Cloud's newer data centres are faster and cheaper than AWS.
"Our new second-generation data centres offer twice as many cores as Amazon, twice as much memory as Amazon, four times as much storage as Amazon, and more than ten times the I/O capacity of Amazon," he said. "But you have to be willing to pay less. If you're not willing to pay less, you can't place the order."
Hardware Subscriptions
He also emphasised artificial intelligence services, including machine learning, introducing AI tools called Adaptive Intelligence Applications that build on the data Oracle holds on consumers – which he said is more than that held by Facebook.
Oracle has built up its holdings of marketing data in recent years through acquisitions such as those of Datalogix and BlueKai.
In addition, he introduced the second release of Oracle Database 12c and other cloud platform and application services, including a new faster database-as-a-service (DBaaS), a service for managing containers on the public cloud, and a mobile cloud that supports chatbots.
Another new offering, called Cloud@Customer, lets organisations pay for on-premises data centre hardware on a subscription basis, just as they would for services hosted at a remote data centre, Ellison said.
The service provides hardware "identical" to that running on Oracle's own data centres, and which is managed by Oracle, while allowing customers to keep their data behind their own firewall and adhere to particular legal requirements that bind some industries, said Ellison.
Many European organisations find it difficult to shift to the cloud due to out-dated thinking habits or restrictive funding models, Oracle said last month, recommending companies undergo a "cultural transformation" in order to benefit from the cloud.
Read also :