Arrow and Equinix partner with NetApp for hybrid cloud

NetApp Insight: But one industry rival bitch slaps NetApp's storage efforts
Arrow Electronics and Equinix have introduced a NetApp-based pre-configured hybrid cloud enablement offering, at this week's annual NetApp Insight event in Las Vegas.
The tool is designed to equip value-added resellers and managed service providers with "secure, reliable, cost-effective and easy-to implement" hybrid cloud solutions for their enterprise customers.
Hybrid cloud, or the combination of private infrastructure and public cloud resources, is fast becoming the default enterprise IT deployment model, and VARs and MSPs are well positioned to help enterprise customers with adoption.
The exclusive Arrow offering rolled out features the NetApp Private Storage as a Service (NetApp Private Storage) solution with a Microsoft Azure connection via the Equinix Cloud Exchange. Cloud Exchange is an advanced inter-connection solution that enables on-demand, direct connectivity to multiple cloud providers inside Equinix International Business Exchange (IBX) data centres around the world.
NetApp Private Storage manages enterprise data "next to the cloud" on a customer's private NetApp platform, which can be co-located in Equinix data centres worldwide. The solution enables enterprises to scale optimised storage capacity and performance, while achieving data control and multi-cloud choice.
"Managed hybrid cloud will be the key to channel partners' success for the future," said Steve Robinson, vice president of Arrow's global cloud business. "The Equinix-Arrow hybrid cloud solution gives our channel partners a robust, easy-to-consume NetApp solution, that delivers a secure, high-performance hybrid cloud located in multiple markets around the globe."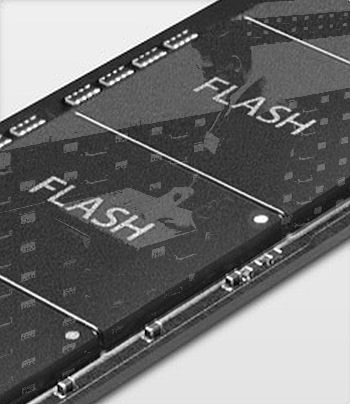 "Enterprises increasingly want IT capabilities delivered as a service and priced in a way that aligns with their use of cloud services," said Phil Brotherton, vice president of cloud at NetApp.
"The Arrow offering is significant because it enables VARs to pair a NetApp patent-pending cloud solution with selectable end-to-end professional services, that can be consumed by enterprises on an operating expense basis."
VARs and MSPs can quote, order and provision the new pre-configured NetApp-based hybrid cloud solution in "a matter of minutes" through ArrowSphere, Arrow's online cloud marketplace.
While this effort may (or not) seem innovative, one of NetApp's storage rivals has put the boot into its Insight Las Vegas efforts so far.
"NetApp launched a few new products, but those have been deemed rather disappointing and without innovation by a number of sources," claimed Chuck Dubuque, Tintri's senior director, product and solution marketing.
Dubuque went on: "NetApp has put the emphasis on its Data Fabric vision, but while Data Fabric sounds high fashion, the underlying material is not.
"NetApp is trying to dress-up ONTAP, but the reality is that it's a legacy solution ill-suited to the modern data centre. And while SolidFire is the latest addition to the wardrobe, its operating system is built on the same LUNs and volumes as NetApp – originally designed for physical workloads.
"Rather than being a natural fit, it seems to us that NetApp's Data Fabric is more like 1970s polyester [ouch]."
@AntonySavvas
Read also :