Vuzion and ICS join forces to give SMBs Office 365 boost

A 'typical' 50 seat FLEX customer provides resellers with an incremental £9,000 of revenue in year one with 'healthy margins'
Cloud aggregator Vuzion has struck a new partnership with IT services firm ICS to increase functionality in small firms' standard Office 365 subscriptions.
FLEX from ICS is billed as an easy and affordable way to turn a small business' standard Office 365 subscription into an "enterprise-grade powerhouse" built on Flex's intranet and pre-packaged business templates using SharePoint.
Small businesses face the same challenges as big businesses, but many resort to performing business processes over email rather than using more effective sharing and collaboration tools, like SharePoint, which are geared to enterprise sized IT teams and budgets.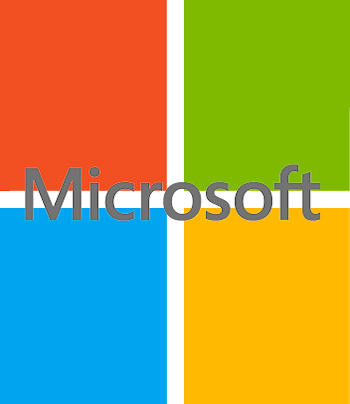 Vuzion and ICS, through the FLEX Self-Service Digital Workplace, offers small businesses immediate advantages from pre-configured templates and delivers a packaged intranet and SharePoint collaboration solution. FLEX comes without the need for extensive technology training, providing users with the confidence to self-serve and continue running their businesses better, said the new partners.
Through FLEX, small- to medium-sized businesses (SMBs) can empower employees to create better insights and collaboration, extracting more value from Microsoft Office 365. Users will be able to access the full power of SharePoint and advanced Office 365 features without needing to master IT skills or undergo extensive training.
Martin Neale, managing director at ICS, said: "The success of FLEX is its state-of-the-art automation engine. FLEX improves internal and external communications and simplifies core business processes, like expense tracking and time sheets, so that users can be self-sufficient, not dependent on IT support."
He added: "After selling 70,000 seats in the enterprise and mid-market, we have refined the proposition for SMBs. ICS has been successful in setting up platforms quickly and cost effectively within enterprises – now we're empowering small business in the same way."
Michael Frisby, managing director of Vuzion, said: "FLEX offers a real revenue opportunity for resellers, based on helping customers get more value out of Office 365. FLEX customers see up to a tenfold increase in user adoption with deployment time and costs reduced by up to 70 percent.
"A typical 50 seat FLEX customer provides resellers with an incremental £9,000 of revenue in year one with healthy margins."
FLEX allows partners to deepen customer relationships by lighting up other workloads, such as SharePoint, OneDrive and Yammer.
Laura Bouchard, director of channel sales at Microsoft, said: "I am delighted to see ICS and Vuzion working together and growing the partner ecosystem to help our SMB customers make the most of Office 365 and increase user adoption and engagement."
@AntonySavvas
Read also :