NetApp transforms to flash and hybrid cloud business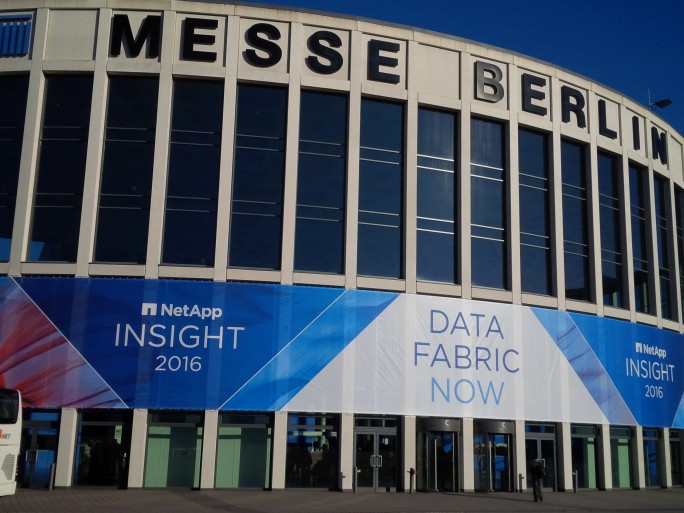 Storage firm claims it's on the money by looking towards the hybrid cloud after recent product enhancements
NetApp is currently holding its annual Insight conference for around 3,600 partners and customers in Berlin, and is keen to stress how it is moving the focus of its business to the hybrid cloud.
In a presentation to journalists this afternoon (Monday), Joel Reich, executive vice president of product operations at NetApp, said: "As customers move towards the hybrid cloud we have to be clear that the vast majority of data will either be stored on flash-based systems on-premise and everything else in the cloud – on systems located in other people's data centres."
Reich said organisations were desperate to save space and reduce power costs by moving data into the cloud and also take advantage of ever-higher flash storage densities through systems that can be located on premise.
While Reich did not commit to a timeline when most organisations would come to rely on flash and the cloud for their data storage, he maintained that the transformation was inevitable, whether it took "between two and 15 years". He added that firms were keen to "modernise" on flash and cloud systems as they wanted to break down data silos.
This begs the question of course as to what will happen to NetApp's traditional storage systems, that include tape and spinning disks, and when. Reich then jumped from hybrid cloud to "hybrid storage" – emphasising how the firm had a full suite of hybrid storage systems that contained both flash and disks, and that it was still developing them in line with demand from companies of all size.
The Berlin event is being held shortly after NetApp announced enhancements to its Data Fabric solutions and services, designed to "maximise control" and "improve the secure movement" of data across hybrid clouds.
The move included new versions of NetApp AltaVault, StorageGRID Webscale and SnapCenter technologies to help customers "extract the value" of their data from anywhere in the hybrid cloud.
Rick Villars, an analyst at IDC, said of the enhancements: "Data management services such as NetApp's new Data Fabric solutions will enable the effective movement and control of data within corporate data centres and across a growing range of cloud environments."
@AntonySavvas
Read also :