HPE: We Had to Fix Things for Channel Partners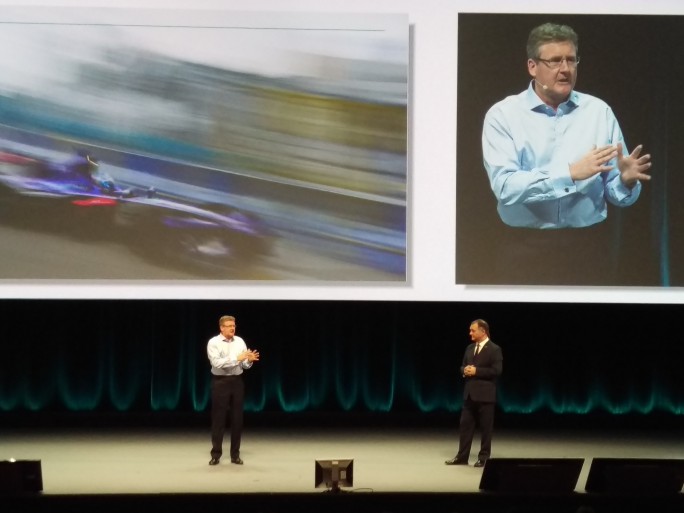 HPE's EMEA MD credits CEO Meg Whitman with turning company around and fixing channel relationships
Hewlett Packard Enterprise (HPE) EMEA managing director, Andy Isherwood, has credited CEO Meg Whitman for turning the company's fortunes around after it "lost sight" of its core business and its channel.
Speaking at the HPE Technology and Solutions Summit (TSS) in Cannes today, Isherwood said the vendor now had a "clarity of focus" it had lacked before Whitman took the reins in 2011.
Fixing things
"We were in a state of flux…we had lost sight of our core," he admitted. "Research and development had been starved. We'd lost sight of what our channel and alliance partners needed to do. Our balance sheet was a bit of a mess…We'd been through a number of CEOs and made a number of acquisitions, some of which we had to do major write-downs. We went through this period of fixing the things we needed to move the organisation forward."
Isherwood said the company had worked to turn the situation around: "We had to reinvest in R&D. We had to ignite our innovation engine. We had to fix our relationships with our channel. We had to deliver quarter-on-quarter, not only to correct our balance sheet but to give confidence to the financial community that we were a company that could deliver, and would be around for the foreseeable future."
Whitman was the behind the 2014 decision to separate HP's Printing and Personal Systems (PPS) from its server, storage, networking, services and software units, creating HP Inc. and Hewlett Packard Enterprise (HPE) respectively.
Isherwood said the firm had become "a technology supermarket" which sold everything from an inkjet cartridge to its running huge government departments. Now, he said, HPE based its strategy on three pillars: hybrid, intelligent edge and IoT, and services and solutions. "We've ended up with a company that is more agile. We're beginning to accelerate – I have to say the journey is not done yet – but we absolutely have clarity of purpose."
Isherwood commented on HPE's plans to spin off its enterprise services unit and its software business, saying the move would see both businesses receive the level of focus they needed, with more R&D and "the head room to grow". The software business to British firm Micro Focus will take effect in August, and enterprise services to Computer Sciences will start at the beginning of April
Referring to its services division, Isherwood said some partners had been reluctant to work with HPE, as a large technology company with a services business. "It's not because the assets are bad, it's because they are not aligned with our go-forward strategy," he said.
However, while HPE is spinning out its dedicated software business, it is not getting out of software. On its recent acquisitions of Niara, Cloud Cruiser and most recently, Simplivity, he said: "We're not looking to become big again, we're looking to become relevant."
As a company, Isherwood said HPE was now delivering results quarter-on-quarter and its share price has also increased by 60 percent over the last 12 months.
This article has been updated since its original publication.
Read also :