Exclusive Group Bolsters Leadership Team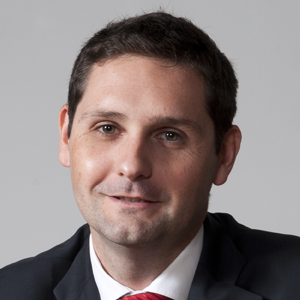 Julien Antoine appointed VP EMEA, Will Smith named CIO at distributor
Exclusive Group has announced a restructure of its leadership team with two executive appointments.
Julien Antoine (above), currently group director of global operations is taking the new position of VP of EMEA while Will Smith, currently group IT director will become group CIO.
The appointments follow Stéphane Duplaix's new role as director of strategic global alliances, and David Ellis as group director of global services.
"Our long-term success has always been centred on the ability to anticipate and adapt to disruption without diluting any of our value, and these important new positions will safeguard these unique strengths as we scale to new levels," said Barrie Desmond, COO of Exclusive Group. "Julien and Will bring huge energy and talent to the team and are fully committed to our VAST mission. These moves also recognise that we need to transform ourselves as well as transforming technology consumption and distribution if we are to maintain our disruptive position."
European VAD
"We are the only major VAD to be headquartered in Europe, and EMEA will always remain an important part of our growing global operations," said Antoine. "Our value-adding principles are absolutely central to our continuing market relevance and our future growth throughout the region. There are exciting opportunities ahead as we continue to expand our services capabilities as well as market presence for Exclusive Networks and BigTec."
"The Group IT function has doubled in recent years, making us well-positioned at the forefront of digital disruption to ensure we are creating value internally, and for customers, partners and vendors," said Smith. "Customer requirements are constantly evolving and we must continually address these while remaining efficient and easy to work with. I firmly believe that if you are not disrupting then you risk being disrupted."
Read also :