Veeam Launches Professional Services-Led Programme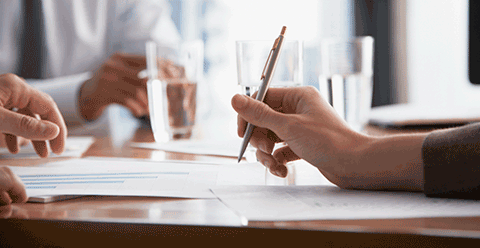 Veeam launches Veeam Accredited Service Partner (VASP) programme for exclusive group
Veeam Software has today announced the launch of the Veeam Accredited Service Partner (VASP) programme for an exclusive set of partners delivering "sophisticated customer deployments".
The vendor says it is adopting a 'quality over quantity' approach to partners, and will focus on a select group of partners, distributors, system integrators and freelance IT consultants delivering professional services for Veeam implementations.
"The relationship between a customer and its IT vendors is evolving. With more customers looking for vendors to recommend experienced professional service partners that can help the internal team maximise ROI and create bespoke solutions for ever-more sophisticated IT estates," said Gilles Pommier, vice president of EMEA Channel Sales, Veeam Software.
Benefits
"The benefit of us launching VASP is two-fold: it helps answer customer's needs, while providing our partners with new revenue opportunities. With the launch of VASP today, we're offering partners extra support from senior Veeam resources, NFR licenses and intellectual property that will enable them to differentiate and add significant value to customers, while helping partners become more profitable from Veeam solutions."
Veeam says scrutiny of VASPs technical capabilities will be high, with partners having to meet the high mandatory standards. Specific criteria for each of the four types of VASP members has been developed and includes Veeam Certified Engineer (VMCE) and Veeam Certified Architect accreditations, along with demonstrable delivery on multiple platforms of related services, and dedicated professional services staff.
In return, Veeam will publicly recognise and promote VASPs as "the top of technical excellence" regarding professional services around availability solutions, and aid lookup of VASPs for end-users on the Veeam website
Partners will also be granted access to best-practice guidance and documentation in the Veeam Service Catalogue and Technical Library, along with dedicated senior pre-sales advisors
Regardless of Partner level ahead of joining VASP, certified Not-For-Resale (NFR) licences will be available to demonstrate Availability Suite in product demos and training sessions. VASPs will also have documentation to answer RFPs, logos and banners for promotions and online marketing.
"We are delighted that we were chosen to become one of the first VASPs and feel this is great recognition in both our technical skills and company-wide investment in the Veeam technology over the past seven years," said Chris Moss, marketing director at Veeam partner, System Professional. "Veeam are a key technology partner for us, since we not only provide Veeam data availability and disaster recovery solutions to our customers, but also use their technologies extensively in our datacentre cloud platform."
VASP will form a part of the Veeam ProPartner Programme, which has 45,000 members worldwide.
Read also :