Enterprise and Cloud Sales Boost Veeam's Numbers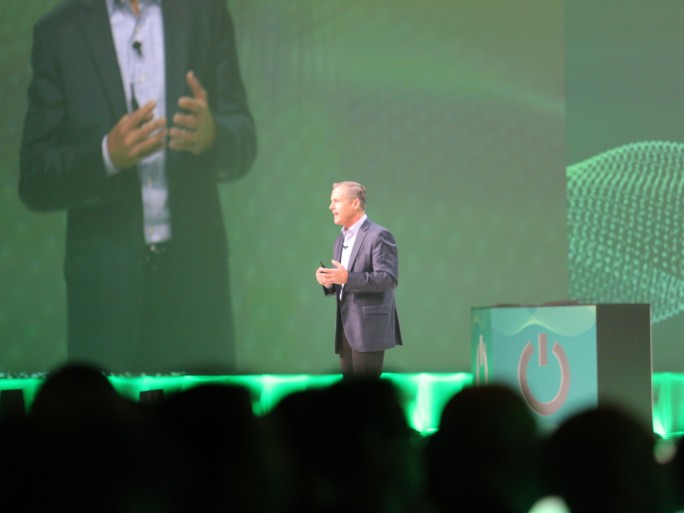 Veeam CEO outlines growth plans at VeeamON in New Orleans
Veeam Software CEO Peter McKay says the vendor's expansion into the enterprise and cloud segments is driving the company towards its goal of reaching$1bn in revenues by 2019.
On stage at the vendor's VeeamON event in New Orleans, McKay said its cloud business grew 60 percent "thanks to the support of our 47,000 partners around the globe."
Veeam has 15,000 cloud and managed service providers – Veeam Cloud and Service Provider partners (VCSPs) – offering backup and disaster recovery services, including 2,900 who use Veeam Cloud Connect to offer backup and disaster recovery in the cloud.
Shifting focus
Last year Veeam shifted its focus onto enterprise and cloud, launching several products targeted at enterprise customers in 2016, including the Veeam Availability Platform for the Hybrid Cloud, and the Veeam Availability Suite 9.5.
McKay this week said Veeam has added 4000 new enterprise customers each month for the last six or seven quarters.
Last week the Swiss firm announced several changes to its executive team, including the promotion of both president and COO, Peter McKay, and co-founder and CTO, Andrei Baronov, to the position of co-CEOs. It said the reason for the shake-up was that it "will help it with its expansion into the enterprise and cloud segments, and enable it to accelerate growth into the Americas and APJ markets."
New products
Veeam also lifted the lid on a handful of new "partner-centric" offerings, specifically designed and priced for service delivery model. These include additions to its 'Always-On Cloud' Availability Platform: the Veeam Availability Console and Veeam Agents; Veeam CDP and vCloud Director Integration for Disaster Recovery as a Service (DRaaS); Tape as a Service to help customers meet compliance requirements for archival and retention, and new multi-tenancy, multi-repository and automation capabilities in Veeam Backup for Microsoft Office 365.
It also unveiled a new Cloud and Service Provider Directory to connect VARs and VCSPs and an Accredited Service Provider programme.
According to its 2017 Availability Report, 69 percent of enterprises feel that Availability is a requirement for Digital Transformation.
Read also :