Colt CEO: SDN Focus And Distracted Rivals Will Make Us A Telecoms Disruptor Once More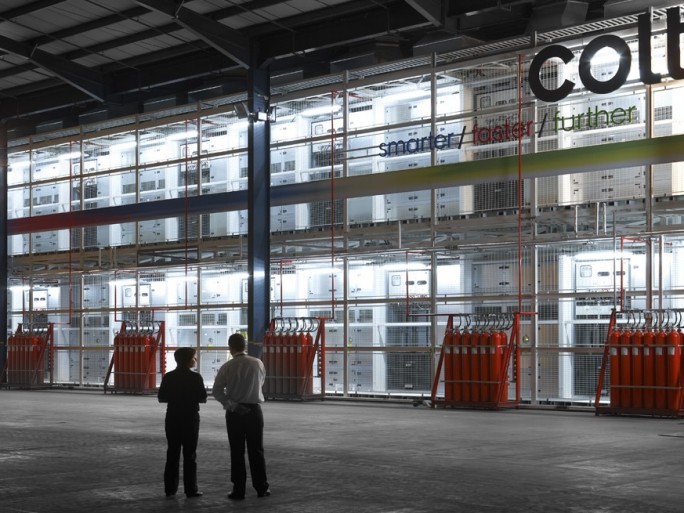 INTERVIEW: Colt CEO says while its rivals are distracted with content and mobile, it has been pressing ahead with its SDN capabilities
As it celebrates its 25th anniversary, Colt senses an opportunity. It believes that while its competitors are distracted with other ventures, it can win market share by focussing purely on its fixed infrastructure and in particular software defined networks (SDN).
Colt was founded in London back in 1992 as 'City of London Telecommunications' and has since extended into 49 (soon to be 51) markets, covering almost 25,000 sites. Its network services are complemented by voice and data centres, and there are plans to invest €200 million this year.
The company was acquired by Fidelity Investments in 2015, with CEO Carl Grivner appointed at the start of the following year, tasked with pushing its SDN-powered 'Colt IQ Network' and overseeing an ongoing expansion into Asia, most notably Singapore and Hong Kong.
Changing mood
"We're trying to take Colt back to yesteryear when it was a disruptor," says Grivner. "The big players – BT, Deutsche Telekom and Telefonica are still around – but Colt was a disruptor, building networks in Paris, London [and elsewhere]. [Colt] captured market share because it was aggressive [with price and service].
"Our competitors are distracted. We're focused. A lot of players are in wireless, content and we're only focused on fixed.
"We've become a leader in Europe and beyond in SDN. A lot of people are talking about it, we've done something about it."
Colt IQ Network
The Colt IQ Network is made to be flexible and easy to use – a recognition of the ongoing consumerisation of IT.
A web application lets users choose the amount of bandwidth they need, for how long and which data centre traffic should be routed through from a choice of 700 first and third party facilities. The cost of the connection is then calculated and once confirmed, is displayed on a map.
Not only does this give customers the ability to scale up rapidly, it also allows them to control costs.
"We want to make interaction with our customers very consumer-like," adds Grivner. "Telecoms has notoriously been known as one of the most difficult industries in the world. We want to simplify that.
"We have a lot of enterprise customers interested in this tech, such as banks. The first example is disaster recovery. Those are early adopter examples and I think the full potential has yet to be realised.
"We want to expand the network to other cities in Europe and Asia. We're not as interested in the US, the growth opportunities are in Europe and Asia."
Ideal customer
Colt's ideal customer is "bandwidth hungry" rather than a particular size of company. It sees its partnership with the Berlin Film Festival as a prime example of how its SDN technology works and wants to work with firms of all sizes.
"There are a lot of startups in London and Berlin: one will become the next Facebook," notes Grivner.
The rise of the Internet of Things (IoT), mobility and cybersecurity will all boost data consumption, but it's the cloud that Colt believes will fuel demand in the near future. Colt has 29 data centres – 22 in Europe and 7 in Asia – and will continue to invest in that business despite the ongoing consolidation in the market.
"When colocation was hot, having a data centre made sense. But the market is going from cololocation to the cloud," he tells Silicon. "But unless you're attracting the cloud providers it's not a great strategy.
"In Europe, there's a tier 1 data centre going up one a month now," he adds, in reference to investments made by Microsoft, Google, Oracle, IBM and others. "There will be very few companies building their own apps on their own data centre."
Changing of the guard
Grivner's arrival at the company last year has sparked a number of other changes. It hired a new chief commercial officer earlier this month and is doubling its sales team to power its Asian expansion.
"There's been a lot of changes in the senior team and when you're embarking on something as extensive as we are, we've brought in a lot of people who have different views on the world," he says. "You need people with different experiences … you need people who've done this before."
But in late 2016, Colt moved from the city to the heart of London's tech scene: Tech City. Grivner tells Silicon that the ability to attract younger talent is just as important as securing older hands.
"We're big now in college hires, which we've never been big with… ever. People think about technology much differently today."
Given Colt's heritage and its financial customer base, it's impossible not to mention Brexit. What does that mean for the company?
"I don't know the answer to that one," he replies, noting that Colt is a member of the European Competitive Telecommunications Association (ECTA). "We need to be at the door to listen. I think Brexit will have a smoother landing than expected, but I have nothing to base that on. I'm hoping more rational minds will figure this out."
This article appears on Silicon UK
Read also :