On-Premise or Cloud Communications? Forget the Platform, It's All About The Customer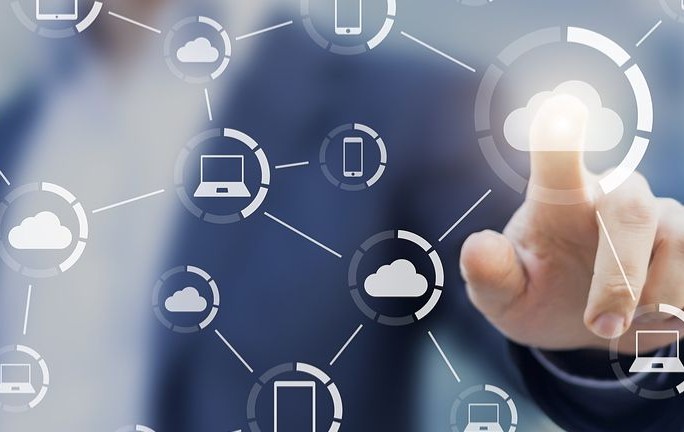 What future developments can we expect from UC, and what impact will these changes have on the channel?
According to communications analyst MZA, over the next two years, organisations with less than 30 staff will increase their adoption of hosted telephony solutions via the public cloud, leading to a fall in popularity of on-premise investments. With the Government investing £740m into 5G and fibre, even rural organisations can expect the same connectivity as their urban counterparts. However, at the same time, larger organisations are predicted to favour a private cloud model, with all their IT housed in a private datacentre.
So where does this leave the channel when it comes to selling communications? Should they embrace the subscription-based economy and solely resell cloud-based Unified Communications as-a-Service (UCaaS), or do they need to keep a foot in both camps, as there will still be demand for a capex model where organisations still own their IT, even if it is not physically located on-site.
There is no 'one size fits all answer' to this question due to the countless variables involved such as pace of technological advances, reseller knowledge and resources, and most importantly what the customer is trying to achieve. Among the noise of the debate of cloud versus on-premise, the voice of the customer is often in danger of being drowned out. Cloud is certainly on the lips of any SME who is looking to replace their phone system, but the onus should always be on the reseller to understand their needs and build a solution based on technology that can best address those specific needs.
Building value by getting personal
When Swyx started out back in 1999, its philosophy then, as it remains today, was to develop software-based solutions that could be tailored to match the distinct requirements of individual customers. So if they wanted their phone system to be linked into their CRM or accounts package, the system could be configured so incoming calls would pop up customer order details, or if they wanted to fast-track their top customers through to a particular person or department, intelligent call routing could be set up easily by the user.
The ability to add value in this way represents the lifeblood for many channel partners whose Unique Selling Point (USP) is to truly offer bespoke solutions that deliver on-going rewards to a grateful, devoted and long-term customer base. Yet, the arrival of cloud presents obvious challenges to VARs, because although it encourages stickiness through recurring revenues, if you are reselling a public cloud service, it's difficult to add any value for integration because typically cloud services such as 'telephony', 'CRM' or 'accounting software' are delivered as a standalone package. Not all customers will necessarily want integration, but it should be the reseller's role to advise on the best path.
Cloud is gaining, but is still a minority share of total PBX deployments
Something else to consider is that even though cloud is gaining in popularity, according to figures from MZA, it currently still only accounts for around a quarter of PBX installations and by 2020, will still only represent two thirds of overall deployments. This can be seen in two ways, either the appetite for cloud isn't as ravenous as we've been led to believe or it will take several years for the user population to replace older systems.
If you want to cover all bases, you can offer a choice of public cloud, private cloud, pure Customer Premises Equipment (CPE) or 'on-premise', or even CPE in the cloud. The latter option essentially gives you the ability to deliver a 'pay as you go' cloud model but as a CPE solution. Like Netflix or Amazon, because it's software you can switch off a licence remotely, so if payments cease then so does the service.
Service is the big differentiator
Whatever happens in the future, such as the rise in mobile and contextualised communications, AI, IoT (made truly possible with the arrival of IP6) or even chatbots, the 'voice' element will remain important for urgent or complex matters. A recent Dimension Data report found that 57 percent of contact centre traffic is still voice-based, although other channels such as social or webchat are gradually gaining year on year. As a result, organisations need to control their inbound call flows in a more intelligent manner, enabling customers to be routed to the right resources and for all calls to be as informed as possible by having simultaneous access to information stored in other applications on the network.
According to Gartner, the customer experience is now one of the highest considerations on the corporate agenda, so being able to provide better quality interactions will become a clear point of differentiation.
Likewise, both now and in four years' time when BT starts to finally pull the plug on ISDN, the channel can stand out from the crowd by rejecting the 'sell and run' model of vanilla UCaaS and embracing a more holistic strategy that enables them to truly integrate communications with every other part of a business. Cloud may ultimately displace CPE, but the platform is immaterial; success will come from being able to both educate and service the real needs of the customer, so they in turn can service their own customers to nurture a lifetime of loyalty.
Mark Russell is director of operations UK and Ireland at unified communications vendor Swyx
Read also :