Hyperconvergence Vendor Syneto Signs with Hammer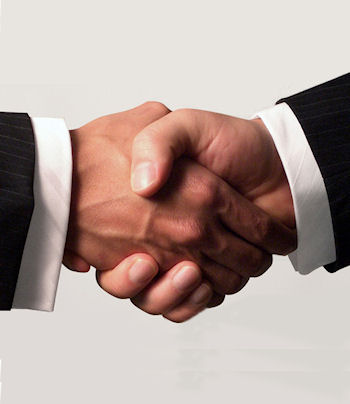 Syneto and storage distributor Hammer announce European partnership
Hyperconvergence vendor Syneto has signed a European distribution agreement with storage specialist Hammer.
Syneto says that by partnering with Hammer, it will strengthen its market position and grow its SMB and ROBO (Remote Office/ Branch Office) customer base across EMEA. The partnership plans to take the solutions to companies covering a range of verticals including education, manufacturing, engineering and design, healthcare, public administration, finance, media and retail.
This distribution agreement follows the recent launch of Syneto's hyperconverged product family, the HYPER Series 3000. Featuring built-in instant disaster recovery capabilities and consisting of three hybrid and one all-flash model, it claims the systems will broaden Hammer's portfolio and provide "top-tier performance and agility" to SMBs at the right price point.
Stand-out partner
"Hammer has in-depth knowledge, experience and an exceptional track record in taking the latest innovative and bleeding-edge storage and infrastructure solutions to markets across Europe. Its enviable track record in this area, coupled with the additional services and support which it offers, makes Hammer the stand-out partner to fulfil this role for Syneto," said Rick Dudson, VP sales EMEA at Syneto.
Syneto says it can deliver easy-to-use hyperconverged infrastructures that take away the traditional pains and restrictions of data management and virtual application deployment, whilst simultaneously providing strong economic benefits.
"Hyperconvergence is a new concept for the SMB market. With Syneto's HYPER Series 3000, SMBs no longer need to separately procure servers, compute, storage, networking and the software to manage it all. Now they can have all this with one product," said Gerard Marlow, general manager – OEM & Whitebox Storage at Hammer.
"The importance and rapidly-growing demand for, and implementation of, hyperconverged infrastructures should not be underestimated. Syneto's HYPER Series 3000 is perfectly suited to meet these demands in smaller environments, a market segment on which we, and many of our reseller partners, are particularly focused. Indeed, a number of value-added resellers have already made enquires following the new partnership."
Jason Beeson, commercial director at Hammer added: "Our link with Syneto provides us with an excellent opportunity to extend the hyperconvergence offering to a whole new market – those small and mid-sized businesses that, until now, have found the cost of enterprise-level hyperconverged systems too high."
Read also :