Greek Euro chaos marks "seismic transition" in the channel and wider economy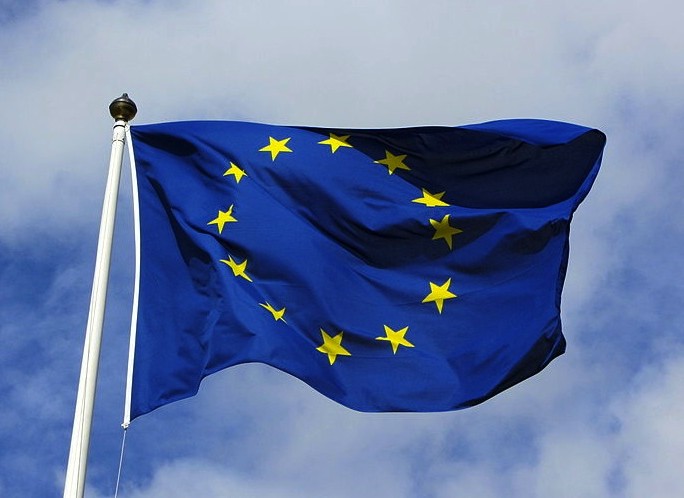 Cash flow bottleneck threatens to send channel players bust
With Greece teetering on the edge of falling out of the Euro, the channel could be set to suffer as serious cash flow problems raise their head and vendors are presented with little options to prepare.
Answers to the gnawing questions of how to survive tough times in the Eurozone – both now and in the future – are far from obvious, and the channel is bracing itself for a significant impact if the worst fears are realised.
The Eurozone crisis and mooted Greek exit have been discussed for many months, but the situation is widely considered to be approaching where Greece will leave the single currency.
Channel players in the UK are already feeling the effects.
"Everybody should be concerned, if it wasn't for the Eurozone then we would be pulling out the recession,"  one reseller said, speaking anonymously to ChannelBiz UK. "What is happening in Europe is going to have an effect on the UK market definitely. It would be foolish to think it won't."
Distie ComputerLinks also highlighted the difficult situation: "I think the current economic uncertainty in Greece and Spain could potentially mean that some UK IT projects or investment may be put on hold,"  David Ellis at Computer Links told us.
Vendors appear to be putting on a brave face ahead of any full decision regarding Greece, including Cisco, which told ChannelBiz UK earlier this week that the UK is experiencing a "buffer" from the Eurozone situation.
Vincent Fauquenot , Vice President, Products & Channels Lenovo EMEA said that no major action is currently underway with Lenovo's channel.
"As a global company we operate in many countries in the world, including those that have volatile currencies," Fauquenot said in a statement.
"Our channel programmes are focused on attracting and rewarding partners that are selling our offerings and as such we do not change programmes as a result of currency situations. We will of course be monitoring the financial and economic situation in Greece in coming weeks and respond accordingly to any local market conditions."
Other large channel players in Europe ChannelBiz UK approached, including HP and Dell, would not comment on the situation.
With the Bank of England warning of a "storm" coming from Europe, and Fitch ratings agency indicating it will downgrade other countries in the event of a Greek exit, the effects will be felt throughout the channel ecosystem and the wider economy.
There is a strong chance of crisis in cash flow and liquidity.
According to Quocirca analyst Clive Longbottom, the situation is precarious to say the very least – and nigh-on apocalyptic in the worst case scenarios – as banks warn that they could cut off lending.
This could see the channel "really suffer", he said.
"All of the ratings agencies are downgrading more and more institutes in more and more countries," Longbottom said. "As those banks are being seen as weak they will lend less and less out into businesses – both businesses in the channel, and businesses the channel are dependent on."
"If cash flow becomes an issue, whereas in the past channel have been able to go to the banks and say 'look we have this pipeline, the orders will be coming through, can you lend to us over a short period?' the banks are now looking at their own liquidity and credit ratings and will not be lending the money," he said.
A lack of cash in the channel will quickly prove disruptive, and the end result for many could see more insolvencies.
The whole international ecosystem is intertwined, and if there is less money in the end user organisations to buy equipment, Longbottom said, then they can't go to the channel to spend it.
"They are not going to have as many orders coming through.  The sales cycle is going to be longer as organisations take longer to figure out whether they have got the cash to invest," he said. "The channel will be looking at a load of orders and companies will be going bust."
For major vendors operating in Europe and the UK there is little option to resolving a halt on lending by the banks.
"Because it is such uncharted territory it is difficult to really formulate any plan," Longbottom said.
One potential option would be for vendors to increase lending to partners in the channel.
"The finance arms of the biggest firms HP, Intel, IBM and others could come up with a plan of how to at least makes sure that their largest distributors and largest reseller partners can have access to fund to at least take them through a period of time," he pointed out.
However, this could prove divisive if funds are not handed out equally.
Business, politicians, and ratings agencies have little clear idea – or a consensus – on how to deal with the problem, and Longbottom mentions that it is almost crystal ball gazing that is taking place.
"Most of them have got some plans in place, but as David Cameron said we will be in uncharted territory.  So for any organisation to say 'we are okay because our Plan B is rock solid' is pretty much impossible," Longbottom said. "When you look at companies the size of IBM and HP it is tempting to say that they are bigger than countries in many away.  Because of their globalisation they can work outside of legal constraints in one country."
But when you start to look at geographical contagion on this scale, they can't work around it, and it becomes a case of how to minimise any impact.
"Should they be pumping money into the channel to keep them afloat through IBM global financial services or whatever it might be?" Longbottom asked.  "I don't think so.  It is going to be such a massive impact  that IBM shouldn't turn itself into the European Central Bank, trying to keep everyone afloat."
Ultimately Longbottom believes we are at a point of "seismic transition".
"We could see a complete change in the way that organisations do business, and the way that the channel does business," Longbottom said.

Read also :