EE unveils 4G plans for business users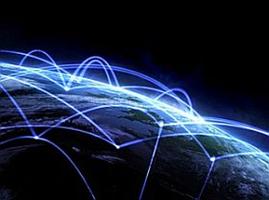 4G to offers new opportunities for the channel
Everything Everywhere has announced its 4G pricing plans to businesses ahead of the launch at the end of the month, kicking off some new opportunities for the channel.
Businesses will be offered dedicated 4G access of up to 128GB per month, with EE adding £3 per month on top of existing packages to upgrade to 4G.  This will include security and mobile application development services from the operator itself.
4G internet pricing for medium sized businesses will range from £11 per month for 1GB of data, up to £160 for 128GB per month.  Spending caps for additional data will be capped at between £50 and £200 depending on the contract.  These deals are directed more at larger organisations looking to supply data to a number of employees using 4G enabled devices.
Smaller businesses will also be able to access smartphone deals with cheaper rates than consumer handsets.  These start at £35 per month, and allow business to supply a smaller number of employees with 4G connectivity, as well as a 4G enabled smartphone handset.
EE says all customers will be able to tether or use VoIP services as part of their plan, with no need to buy specific data add-ons.
In a statement, EE's CEO Olaf Swantee commented: "UK Businesses have shown considerable interest since our 4G launch intentions were announced. We hope that our new 4G plans and services will make us the most exciting digital communications business partner to work with in the UK."
Access to 4G should have a few benefits for the channel.  First, it will further support the growth in mobility in the workplace. With more and more ultraportable devices coming onto the market, 4G will be providing greater coverage for employees to access high speeds without a broadband connection.
In many cases, it will mean that businesses will be able to access higher speeds within the workplace, too.
Clive Longbottom, analyst at Quocirca, says that there are opportunities for channel partners to set up 4G infrastructure for businesses.
"4G will be faster than many wired connections, and so for small and medium enterprises [the channel] could well be providing routers that are 4G compatible," he said.
This would have the advantage of removing the need to pay for a BT telephone line, for example, or set up an agreement with an ISP, and would just require a SIM card, router, and less wiring overall.
This could mean service providers operating as virtual network operators for their customers by supplying 4G in place of wired connections.
"With the likes of Vodafone preparing to deliver their own services, now is the time to time for the channel to start talking to the operators to find out how much it will cost them to operate as essentially a virtual network operator," Longbottom said.
Ian Kilpatrick at distributor Wick Hill agrees that the channel can help businesses make the most of increased data demands that 4G could bring.
"It is going to impact the channel, and the big impact on the channel is going to be around mobile devices," Kilpatrick said. "Dealing with those in 4G enables much higher data volumes to be put through, and at higher speeds.  New devices that are coming out are capable of handling that."
With greater mobile device deployment, there could also be new applications developed within businesses utilising 4G.   It is not a matter of it just being faster, he said, in IT channel terms, it gives a significant opportunity for the channel to be delivering services and applications
"So it is not just in terms of bring your own device, but the application opportunities created by the throughput that the device can handle.  It is an issue of increased opportunity around mobility, not just that area of BYOD," he said.
Read also :