Microsoft to create more unrest among partners with smartphone plans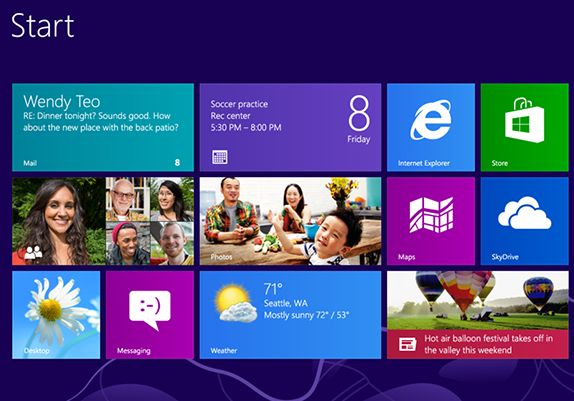 Anger over the Surface set to continue as Microsoft looks to become the new Apple
Not long after Microsoft announced the release of its Surface tablet, much to the annoyance of its longstanding partners, it appears to be at it again, with rumours circling of firm plans to release a smartphone.
The Surface release saw Microsoft draw scrutiny from its hardware partners as it made big waves in the tablet market, an area which few, if any, of the big hitters had made a real impact. This also created unrest among the resellers selling other tablets, with Microsoft also intent on selling the Surface tablet direct only. The fact that the Surface tablet has been so well received is unlikely to dampen any underlying animosity towards the firm, but the Redmond firm appears keen to continue its more cavalier approach, and continue its move away from its software-only approach.
Rumours have been circling for sometime prior to the launch of the Surface that Microsoft would extend its reach into hardware markets by adding a smartphone to its burgeoning portfolio.
If reports from the Wall Street Journal are anything to go by, then whispers that Microsoft will soon take a step into the booming smartphone market are likely to grow at a rapid pace.
Sources have it that Microsoft is currently working with component suppliers on a smartphone design.  Although there is no indication of whether a product will now go into mass production, design details have emerged.
Apparently Microsoft is looking at a screen between four and five inches, which would pitch it directly against the flagship products by market leaders Apple and Samsung.
CEO Steve Ballmer declined to comment on the production of a Microsoft smartphone, but the signs are certainly pointing in that direction.
Alongside the release of Windows 8 last week, Microsoft also launched its Windows Phone operating system, as it continues to attempt to crack into the smartphone OS market with more success.
So far Microsoft has allowed the beleaguered Nokia to spearhead the charge for the platform, and so there is likely to be some level of anxiety about its long term health.
Nokia has released some decent Lumia handsets, but appears to be a growing irrelevance in the smartphone space, blighted by the difficulty in differentiating in a massively crowded market.  While Windows 8 could boost Nokia's fortunes, it is appears that Microsoft is taking no chances, and could soon be treading on the toes of even greater numbers of its partners.
This is not limited to the under-fire Finnish phone maker, and the others such as HTC that area offering Windows Phone 8 devices.
HP CEO Meg Whitman recently outlined the company's need to step up plans to get into the smartphone market for businesses and consumers, as the market continues to grow rapidly across the world.
With big OEMs finally making real moves into the tablet market following the release of Windows 8, only to potentially be blown out of the water by the Surface, by entering into the smartphone market Microsoft is risking stepping on the toes of a wide range of its partners once again.
Such a move would bring Microsoft even closer to replicating Apple's ecosystem of hardware and software, and could create an attractive offering that would really throw its hardware partners into a fit.
The question now is how long the patience of its partners will hold out for Microsoft.
Read also :