Windows 8 Context Report Reveals Adoption Worries For The Channel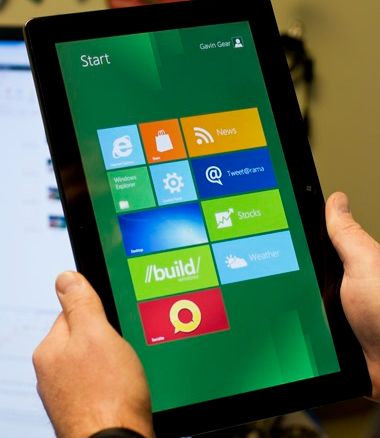 New research finds that Windows 8 is not proving to be wildly popular with European businesses
Microsoft's hopes of the Windows 8 operating system restoring its fortunes in the wake of the tablet onslaught have taken a bit of a setback, according to London-based researcher Context.
Its latest report shows that the adoption of Microsoft's new operating system Windows 8 has so far been slow across businesses in Western Europe.
Windows adoption
Context's research shows that by the end of November, Windows 8 PCs and tablets made up more than 55 percent of all Windows sales by Western European distributors selling into dealers, e-tailers and retailers across the region.
When compared with the same period during the launch of Windows 7, the penetration of Windows 8 for the whole of November, 2012, was at 52 percent, which is six points below that reached by Windows 7 (58%) at a comparable time in its development.
More worryingly for Microsoft, it seems that Redmond's decision to target Windows 8 at the consumer, could be the possible reason for low business adoption. When Context split its findings into consumer and business users, the figures showed a clear difference.
On the consumer side, Windows 7 achieved a penetration rate of 65 percent of all Windows consumer OS sales in November 2009, while Windows 8 rate in November this year was 68 percent. Not much difference there but it is a very different story when looking at business adoption rates.
Context said that in November 2009, Windows 7 was already gaining a secure foothold in business with 31 percent of sales of all Windows business OS sales. Windows 8, in contrast, only achieved eight percent share of Windows OS business sales in November this year, according to Context.
"We know that PC sales overall declined over the last few months and it looks like Windows 8 has, so far, not had the boosting effect that many in the business had been hoping for", said Jeremy Davies, CEO and co-founder at Context.
All this is proving to be bad news for the channel with Context reporting that unit sales via the channel in Europe for Windows-based products was down 11.2 percent year-on-year in October, with "strong weekly declines during the month mitigated by a moderate +3.2 percent growth in the week following the Windows 8 launch".
Things got much worse in November as well, as that month saw Windows-based sales in European distribution go down by 27.1 percent compared to the same period a year ago. One contributory factor may have been the lack of availability of Microsoft's Office Suite with a Windows 8 interface which only became available to businesses earlier this month.
Tablet footprint
Microsoft seems to be paying the price for its laptop and desktop heritage, with figures showing a real lack of Windows 8 tablet sales in the market. At the end of November 2012, mainstream notebooks made up 77 percent of all Windows 8 sales in European distribution channels, compared with 14 percent for desktops and just three percent for tablets.
"Despite the much-vaunted touch-screen capability of Windows 8, only two percent of Windows 8 notebooks sold via Europe's distributors actually featured a touch screen", concluded Davies.
The Context research makes for depressing reading for the channel. Earlier this week, for example, Centrix Software touted its Microsoft endorsement to help enterprises migrate their desktops away from Windows XP and onto newer MS operating systems, such as Windows 8.
ChannelBiz UK contacted Microsoft about the Context research but received no response up to the time of publication.
Read also :