Juniper Gives Partners Advantage To Sell Cloud Services As Well As Hardware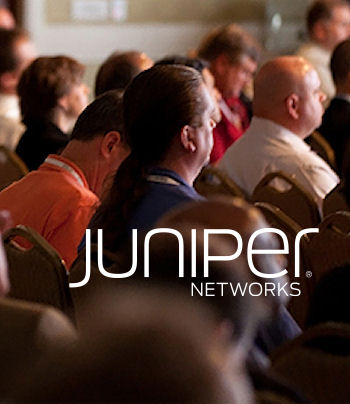 Conference attendees hear how they can sell and develop cloud implementations for their customers
At its second annual Global Partner Conference in Las Vegas, Juniper Networks has announced the expansion of its Partner Advantage programme to allow resellers to offer their customers cloud and other services. The scheme was launched in 2012 and has already signed up more than 12,000 partners.
The expansion means Juniper's network of support will be able to deliver a range of value-added services across the entire infrastructure to help drive efficiency, incremental revenue, and build customer loyalty. In addition, the integrated product and services offering from Juniper will simplify and reward partner efforts across professional and services specialisations.
Building on strengths
The firm said its initiative will acknowledge each partner's cloud service and infrastructure capabilities and combine them with its technology partnerships to enable the creation of cloud-ready bundles that are easier for providers to deploy and manage. Partners in the programme will receive relevant assets, tools and resources to drive cloud differentiation and growth.
The two specific specialisations Juniper is touting to partners are Partner Support Services and Partner Professional Services.
Partner Support Services will focus on support and maintenance services, making it easier for resellers to complement and expand their existing support practices with Juniper offerings throughout the infrastructure lifecycle. Later this year, the company plans to launch four new services troubleshooting workshops, comprising service provider routing, enterprise routing, enterprise switching, and security, designed to help partners improve the effectiveness of their service delivery.
Partner Professional Services will focus on validating professional services capabilities. By sharing Juniper's professional services assessments, designs and implementation guides, and promoting partner professional services capabilities to Juniper customers and its own sales team, the company is building a deliberate dependence on its partners to deliver these services while helping generate more revenue per engagement and grow profit for partners.
In its announcement, Juniper added that the cloud programme would help define and segment partners' cloud capabilities, while enabling them to use the skill set of the technology partnerships, to create cloud-based services tailored to customers' needs.  These will include cloud-specific enablement, marketing, financing and rewards options.
One such option is anticipated to be a Cloud Innovation Fund which will allow partners to tap into marketing development funds to create Juniper-based cloud infrastructure and solutions.
Emilio Umeoka, senior vice president for worldwide partners and alliances at Juniper Networks, said the programme would "arm our partners with integrated, value-add programmes and tools that capitalise on these massive market opportunities and can help drive their long-term success within the network".
Read also :