Cash Rich Startup Seeks Partners For Billion Dollar Cloud Opportunity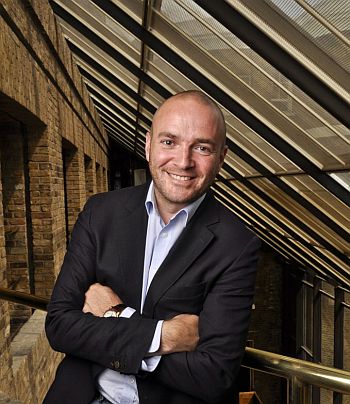 I've got all this money and yet I struggle to find a channel partner, says OnApp CEO Ditlev Bredhal
As UK-based cloud start-up OnApp celebrated winning a $20 million (£12.6m) boost in venture funding this week, its CEO and founder Ditlev BredaHl opened his heart to ChannelBiz about the pain of trying to find a decent partner.
OnApp provides cloud services for over 500 clients in 39 countries. Its success in the US, Asia-Pacific and Latin American markets, where it makes over 90 percent of its revenue, impressed hard-nosed US investors to back it with $20 million in Series A and B funding. Founder Bredhal has invented OnApp Marketplace, a way to pool all the unused capacity of data centres around the globe and give the owners a rental income. UK customers include Peer1 Hosting.
No brainer
The flagship product, OnApp Cloud, has been described by one data centre owner as a "no brainer" as it gives the client everything they need to build a fully featured cloud hosting service in days. Another product OnApp CDN (Content Delivery Network) optimises website performance, while OnApp Storage aggregates the capacity of commodity physical disks into a virtual SAN.
The vendor has impressed analysts, with Gartner rating OnApp and Flexiant as leaders in a potential $30 billion (£19bn) market opportunity.
In an exclusive interview with ChannelBiz, Bredahl confessed he still faces some challenges. "Despite all this, I still find it very hard to find partners," said Bredahl, "but we need them to grow."
 Event scene
Bredahl said he is tiring of the exhibition scene and looking for something more tangible. "You can spend a fortune at the events and come away with very little. We did 21 events in 2011 – this year we're only going to do five."
The problem, he said, is that creating an official channel programme is very hard to pull off, although few vendors will admit this.
"The strategy for the moment will be to create four or five major partners and really spoil them," said Bredahl.
Meanwhile, he has not given up hope entirely of finding a partner on the events scene. "I might go to World Hosting Day in Germany," he said, "they like a few beers there."
Read also :