4G Spectrum Auction Only Raises £2.31bn For UK Government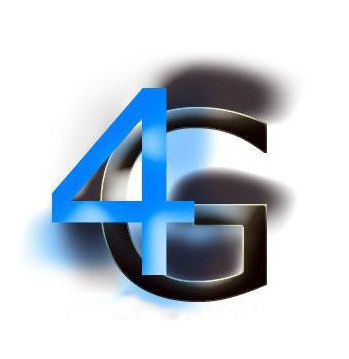 And the winners are… Vodafone, EE, Three, O2 and BT- at knock-down prices
Ofcom has announced the winners of the UK 4G spectrum auction, but the largest ever sale of mobile bandwidth has raised £2.3 billion, significantly less than the government hoped to receive.
After 50 rounds of bidding, EE, Three, Telefonica UK (parent company of O2), Vodafone and BT all won spectrum, with other entrants MLL Telecom and HKT Company missing out.
The big winner
The Treasury had expected a £3.5 billion windfall from the auction, using the figure to make its coffers look rather healthier than they were last year. It had been suggested that fierce bidding between the seven companies could increase that figure to £4 billion, but such speculation has proved wide of the mark.
Ofcom now expects 4G services from the operators to be rolled out within the next six months.
A total of 250MHz of spectrum was up for grabs in the 800MHz and 2.6GHz bands. The former was freed when analogue television transmissions were switched off last year, while the latter is ideal for delivering the capacity necessary for faster speeds. It is hoped the combination of the two will allow networks to deal with demand in urban areas and provide widespread coverage.
Vodafone won the most spectrum in the auction, securing 20MHz of 800MHz bandwidth and 65 MHz of 2.6GHz and will have to pay £790.8 million.
EE, O2 and BT
EE, which currently operates the UK's only 4G service after it was granted permission to use its existing spectrum last year, won 10MHz of 800MHz bandwidth and 70 MHz of 2.6GHz to complement its existing network at a cost of £588.9 million.
"EE is extremely pleased with the outcome of the spectrum auction," said Olaf Swantee, CEO of EE. "Coupled with our existing 1800MHz 4G network, it consolidates our position as the most advanced, largest and most capable 4G operator in the UK."
O2 won two lots of 10MHz of 800MHz, including a package that will require it to provide a mobile broadband service to 98 percent of the UK population and at least 95 percent of the population of England, Northern Ireland, Scotland and Wales. It will have to pay £550 million.
Ofcom had reserved some spectrum for a fourth operator in order to preserve competition and this was won by Three, which won two 5MHz lots of 800 MHz bandwidth at a cost of £225 million.
The final winner was BT, whose Niche Spectrum Ventures subsidiary won a total of 50 MHz of 2.6GHz spectrum for £186.5 million. The company has said it has no plans to launch a mobile network and will instead use the bandwidth to offer an enhanced range of mobile broadband services that building on its strength in Wi-Fi.
Ofcom happy
The final stage in the process is called the 'assignment stage', in which winners will bid to see where in the 800MHz and 2.6GHz bands their spectrum will be located. The companies then have until 21 February to settle their bills with Ofcom, who will then issue licenses for the airwaves.
Despite not raising as much money as had been hoped, Ofcom said it has achieved its purpose of ensuring competition within the industry, benefiting consumers.
"This is a positive outcome for competition in the UK, which will lead to faster and more widespread mobile broadband, and substantial benefits for consumers and businesses across the country," said Ed Richards, Ofcom Chief Executive. "We are confident that the UK will be among the most competitive markets in the world for 4G services."
Read also :