Vendor-Fuelled Upgrade Junkies Wasting Money And Resources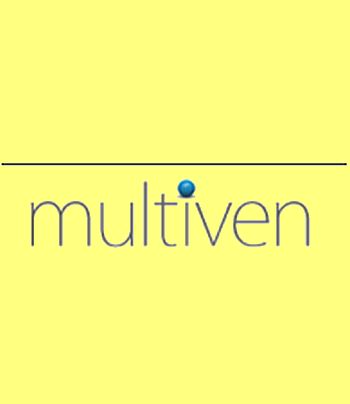 These addicts needs a fix – the channel could help by offering one to extend the life of existing hardware
Technology buyers are wasting millions of pounds, millions of man hours, and piling up the junkyards through their hopeless hardware addiction, says a new report. The author blames networking vendors for "hardware junkie" culture and has called on the channel to wean end users off the delusion of short-term instant gratification.
In response Multiven, which sponsored the study, has launched its own platform aimed at turning users away from their addiction to hardware hits. The vendor claims it can help users take care of the body of their infrastructure.
Human Error
Networking vendors have got end users obsessed with getting upgrades, even thought there is more value still unlocked in existing kit than could be gained by a new piece of hardware, Peter Alfred-Adekeye, founder and CEO of Multiven, has claimed.
A former engineer with both IBM and Cisco, Alfred-Adekeye said vendors are to blame for creating this wasteful culture. He also claimed that resellers and service providers hold the key to solving network problems and prolonging hardware life, but IT buyers are mesmerised by slick marketing campaigns for new kit.
"A piece of networking equipment could last for 25 years. It should be treated like a classic car. If you know how to look after it properly it can do the job for years. I don't like Cisco's hardware agenda," he said.
The vast majority of networking downtime is caused by human error, claimed Multiven, which recently released details of a study claiming that the top three causes of IP network failure caused 96 percent of network failures. All these problems can be attributed to human error and software misconfiguration, according to the study.
These are problems that the channel should be educating IT departments to deal with themselves, rather than buying new hardware and junking their existing kit.
Upgrade Fix
According to Multiven's study (involving 1,000 public and private sector outfits), the three main causes of IP network failures were Cisco IOS software bugs, ill-advised upgrades, and inaccurate handover communication between the in-house support engineers of network operators.
"Cisco IOS is full of bugs," claimed Alfred-Adekeye. "When you upgrade your kit you are often swapping one set of problems for a new set of problems you haven't experienced yet."
Configuration and the lack of communication within IT departments are massive opportunities for the channel to work on, he claimed. In response, Multiven has launched a new platform that uses social media techniques to demystify networks. Under the scheme every element in a network is given an identity and its characteristics described, as if it was a Facebook user.
The logic, he explained, is to help users to familiarise themselves with all the elements on a network and encourage them to become more active in fine tuning it.
"If we can get people to communicate better and to help each other to manage the network, we can get far more value than would be created by sticking another box on the network," Alfred-Adekeye said. "It saves the end user money and creates consultancy work for the channel."
Read also :