O2 Announces August 4G Promising Better Value Than EE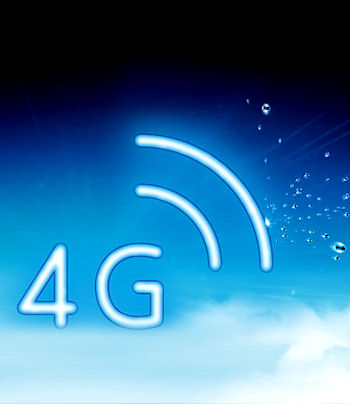 The O2 network goes live later this month to chase EE's substantial lead
O2 4G will launch in London, Leeds and Bradford on 29 August before reaching 10 more UK cities by the end of 2013, the operator has confirmed.
The company said it doesn't think its late UK entry into the 4G arena will be a significant disadvantage in the battle against EE, claiming its LTE service will prove more than competitive when it launches on 29 August.
Oxygen of publicity
Ben Dowd, O2 business director, told TechWeekEurope the operator was unfazed by EE 4G's nine-month head-start over its rivals, which has seen it secure 687,000 subscribers before O2 4G has even launched.
"It's quite interesting when you look at the number of 4G customers they've got," he explained. "But when you look at the number of customers they've put on their base over that period of time, we've put on more customers than they have. On the business side of things, we certainly haven't lost custom because of 4G over the last nine months."
Five million people will be able to access the network at launch, with Birmingham, Newcastle, Glasgow, Liverpool, Nottingham, Leicester, Coventry, Sheffield, Manchester and Edinburgh set to be added as O2 sets its aim to add another two million potential customers every month.
O2 has not revealed any specific pricing for its consumer or business 4G price plans apart from revealing the cheapest tariff will be £26 a month. This is more than EE's basic price of £21, but Dowd says O2 4G will offer better value.
Dowd cited consumer benefits such as music and Priority Moments as key differentiators, along with hardware and software bundles for enterprises. O2 recently rolled out Office 365 to its business customers and plans to create and develop its own applications, which it believes will be ideal for small businesses and startups.
"Our aim in all of this is to be competitive in pricing, but to deliver the differentiation and different experienced we can enable," he said.
But such packages are useless if there is not sufficient coverage, and O2 4G is presently at a huge disadvantage. In contrast, EE 4G has already reached 95 towns and cities, but Dowd promised progress will be swift.
Tech the advantage
In the Ofcom auction O2 did not purchase any 2.6GHz spectrum, which offers greater capacity but with a more limited range, though O2 is adamant this will not harm the network's attraction.
"What we've got is a network that can give us better coverage, deeper coverage and broader coverage. We can increase our capacity by up to 30 times what it is today," Dowd claimed.
"We took the view at the spectrum auction that the price of the 2.6GHz spectrum had gone beyond the cost of providing extra capacity by other means. We have a range of other options to increase capacity, including 2G, 3G and Wi-Fi," he explained.
Part of O2's plan is to simplify the "language of the technology", demonstrating how it can change customers' businesses. It believes field workers such as engineers, care workers and police officers can all benefit, and it will provide customers with access to its in-store and online experts.
"It's a bit of hand holding because generally people don't always get the technology," said Dowd. "Let's face it, the vast majority of customers don't understand what 100Mbps means. For us, 4G is a great enabler to achieve a digital Britain."
This article appeared on TechWeekEurope. Click here for the full story.
Read also :