Fujitsu Claims Government Contracts Still Favour SME's With Big Partners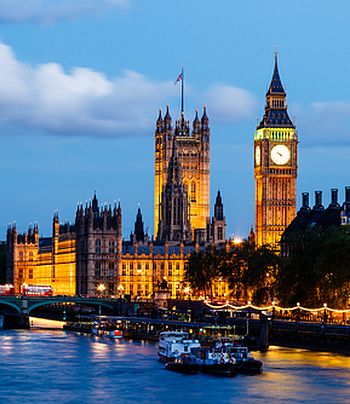 Survey finds most SMEs still prefer to work as sub-contractors to big suppliers
Fujitsu has used a report it commissioned to criticise the government's strategy aimed at allowing SMEs a better chance of winning public sector contracts. The company claimed that smaller companies still stood a better chance if they collaborated with larger firms.
The survey of 500 SMEs in the UK found that just six percent of owners believed it had become easier, in the past two years, to win these contracts independently, while half noted no change in their ability to win government work. These results contradict the government's belief it is improving access for SMEs to the public sector bidding process.
Bigger still better
The Collaboration Nation report discovered smaller businesses were still finding it difficult to secure direct business from government, and many wanted to collaborate with larger suppliers as the most viable route to winning large contracts.
"SMEs have much to offer customers both in large enterprise and within government – they provide the kind of agility, innovation and flexibility that can deliver great results for their customers," said Duncan Tait, chief executive of Fujitsu UK & Ireland. "What we hear from SMEs though is that there are three main barriers to winning contracts directly from government and large enterprises – the complex bidding processes; the cost of bidding, and the risks involved.
"The steps the government has recently announced to ease the bidding process for smaller suppliers are incredibly positive; but Fujitsu believes that the other two barriers – the costs in bidding and the risk issue – can only be mitigated by working in collaboration with a larger partner who is better equipped to absorb them. Together, government, large enterprise and SMEs need to come together to make that relationship work for the long-term benefit of the UK," he added.
Nearly two-thirds (58 percent) of SMEs believe smaller and larger suppliers should collaborate to win large contracts – but 43 percent warn that, in their experience, it rarely happens. When collaboration does occur, SMEs reveal that it helps them reap significant rewards. 70 percent who have won business this way believe that they couldn't have done so without the support of a larger partner; 62 percent say that they believe this kind of partnership is a good idea and 80 percent of those who have worked with big companies to win business keen to do so again.
"There can be little doubt that collaboration between large and small business has profound implications for growth in the UK," said John Cridland, director-general of the CBI. "We are blessed with a buoyant and energetic SME sector, and one which clearly understands the benefits that can be achieved by working collaboratively with larger counterparts. The clear imperative from this report is to tackle, in any way possible, the barriers that stand in the way of those partnerships.
"What is clear here is that this is not about trying to make it easier or more appealing for SMEs to tender directly for commercial or governmental work," added Tait. "The big wins for the UK economy are in enabling and incentivising SMEs and large partners to work together for the benefit of all."
Read also :