Intel Partner Programme To Make Cloud More Transparent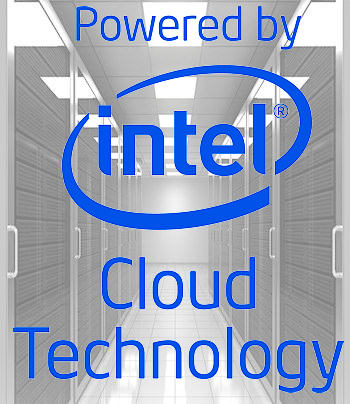 "Powered By Intel Cloud Technology" badge reveals technology behind CSP IaaS platforms
A number of cloud service providers (CSPs) have signed up to an Intel initiative designed to help customers to assess infrastructure as a service (IaaS) offerings based on hardware powered by the chip-makers products. This will allow CSPs to prove their suitability to host a particular service.
The "Powered By Intel Cloud Technology" badging scheme shows cloud users the Intel technology being used in a cloud service provider's data centre. The company said that this will allow the 16 founding members to offer a transparent view of their Intel instances' security and performance capabilities.
Cloud sourcing
The heart of the system will be the current Cloud Finder app, which provides comparison guidance across more than 50 CSPs for 80 end-user requirements. Intel said all these CSPs will eventually be drafted into the Intel Cloud Technology programme. A new feature would allow end users to select a "trial" option for these services to allow customers to "test-drive" services prior to purchase to ensure the services chosen are the right fit for their workload.
The programme was piloted with Amazon Web Services (AWS) last September and has now been rolled out to more CSPs, including Expedient, Rackspace, and Savvis.
Rajeev Shrivastava, vice president of product marketing at Rackspace, said, "Our participation in the Intel Cloud Technology programme strengthens our ability to deliver a broader range of hybrid cloud solutions to optimise application performance, and helps assure current and potential customers that Rackspace will run their business critical services on a cloud developed with the best available technology."
CSPs will promote the user-benefits of Intel cloud technologies, including Turbo Boost, Advanced Vector Extensions (AVX), Data Protection with Advanced Encryption Standard New Instructions (AES-NI), and Virtualisation Technology (VT). In return, Intel will drive direct marketing campaigns and participate in co-marketing activities to explain the features in these underlying technologies and their impact on application performance, user experience and other business benefits to customers.
Jason Waxman, Intel vice president for its Data Centre Group and general manager of the Cloud Platform Group, explained, "Much like when choosing a car, the type of engine that runs a cloud service dramatically affects performance and efficiency. Cloud customers want to know what technology their applications are running on because it has direct impact to their business. For the first time, users will have the transparency to select the technologies that are optimal for running their applications in the cloud."
Under the programme, CSPs will provide detailed information about available CPUs, hardware acceleration features, storage, software and network capabilities – all of which can have a have significant impact on applications, costs and performance for end users.
This can reveal surprising results. According to Intel, an extensive analysis performed by US firm Novartis Pharmaceuticals found that choosing a premium-priced but high-performing IaaS instance provided up to 65 percent in cost savings over lower-cost, lower-performing options when available capabilities were matched with specific requirements of the company's workloads. It also rendered a faster turnaround of projects through a significant reduction in processing times.
European companies involved in the scheme are Canopy (an ATOS company) in the UK; Online.net, CloudWatt, OVH in France; Selectel in Russia; and Cloud4com in the Czech Republic. Around the world, US CSP Virtustream; KIO Networks in Mexico, NxtGen in India, KT from Korea; and Brazilian firms Locaweb  and Uoldiveo /UOL Host have also signed up.
Read also :