C4L Signs Up Three Start-Ups To Its Free Hosting Scheme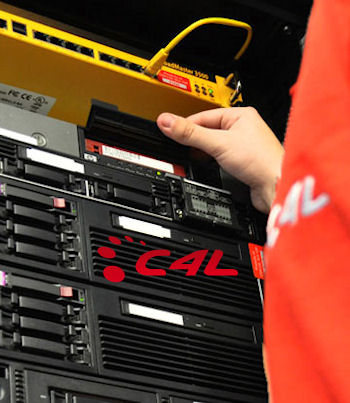 C4L has started signing up start-ups to its £1m Business Growth Scheme free services offer
Hosting company C4L has signed up its first three companies as part of its Business Growth Scheme for start-ups. Under the scheme, the company is offering a total of £1 million worth of services to entrepreneurs running new companies.
The C4L scheme has been offered to support start-ups in their first year of trading co-location, connectivity, cloud, and communications services to help them get off the ground without worrying about some of the financial issues that may stunt their growth.
Free hosting
The companies using the scheme as a springboard are Fusion WiFi, Tree House Computing, and Flippie. Fusion WiFi provide simple public internet access powered by social media. Tree House Computing is building a social journalism platform called PAPthis. Flippie is building a mobile app for social and work security.
Matt Hawkins, founder and chairman of C4L, said, "I have been keen to support new businesses in this way for a while, as I know how hard it is starting a company, so to officially launch the scheme is fantastic. To be able to remove barriers entrepreneurs face while working is simple for a company with as large an infrastructure as C4L's but it will make a huge difference to the productivity of the businesses."
Under the Business Growth Scheme, new companies can select any C4L services they require up to the value of £10,000 without any monetary transaction taking place. Services such as co-location can be extremely important for start-ups that may not have secure office space. Similarly, cloud services allow access to business processes remotely. Connectivity services particularly benefit businesses that need large rendering farms or fast internet access, and communications provide secure phone systems.
Adam Troman, managing director of Fusion WiFi, said,"To have these crucial business systems put in place without any charge is a huge benefit to really getting Fusion WiFi off the ground. C4L's IT infrastructure is second to none and has allowed me to spend my time completely on business growth rather than IT worries. Fusion WiFi has now been able to launch huge WiFi projects, showing that C4L's Start-Up scheme really has benefited many others too."
C4L recommended that start-ups interested in the Business Growth Scheme should contact the company by telephone on 01202 299 799 or by email.
Read also :