OpenWorld: Oracle Floats Big Data Analytics With Cloud Platform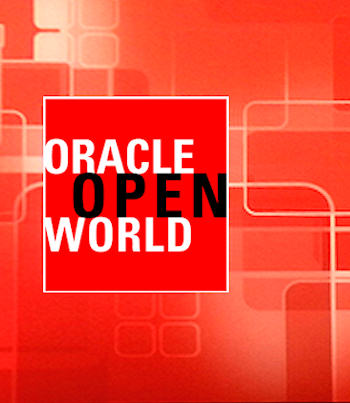 Oracle Analytics Cloud combines BI and Big Data crunching with embedded SaaS applications
At the company's OpenWorld event in San Francisco, Oracle outlined its aim to dominate the world of cloud-based analytics with the unveiling of Oracle Analytics Cloud. The company claimed the new offering would free up valuable IT resources, enabling businesses to ensure security and maintain control over their information architecture.
Analytics Cloud provides a collection of analytics services to enable data analysis for cloud, on-premises and Big Data sources. The platform provides mobile access to allow customers to access and analyse their data wherever they may be, with no additional development required.
Ticking the boxes
Oracle said that the platform is also fully scalable and easy to use and install  because it is built on current Oracle business intelligence (BI) and database technologies.
This release has been influenced by several factors, the company added, including the rapid adoption of software-as-a-service (SaaS) applications, accumulation of data at "unprecedented" rates, and growing preference for cloud-based IT deployments.
"Data gravity is moving to the cloud, driven by the rapid adoption of SaaS applications and accelerating preference for cloud-based IT deployments. The need for cloud-based analytics has increased as a result," said Balaji Yelamanchili, senior vice president for analytics and performance management products at Oracle. "With today's announcement, Oracle is first to fulfill a gap in the market, offering Oracle Analytics Cloud, a comprehensive portfolio of analytics offerings with millions of users already leveraging it. The comprehensive BI and Big Data analytics capabilities in the cloud will empower companies to find and exploit new insights to drive their organisations forward."
OpenWorld marks Oracle's first event since founder Larry Ellison stepped down as CEO to become CTO after 37 years at the helm. Ellison has been replaced by two CEOs, Safra Catz and Mark Hurd, the latter of which had long been viewed as a possible successor to Ellison. Last year, Hurd, who joined Oracle in 2010 after being forced to resign from his executive post at HP, was also touted as a potential replacement for Steve Ballmer at Microsoft.
Read also :