Sungard joins forces with Cisco, Citrix and NetApp to offer DaaS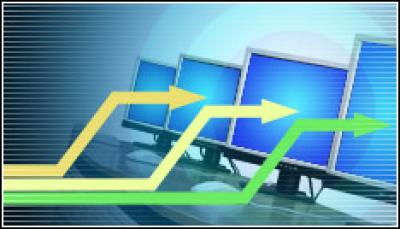 Sungard Availability Services is using a Cisco-validated design to offer organisations a virtual desktop wherever they need it
Business continuity firm Sungard Availability Services UK has launched its cloud-based desktop as a service (DaaS) in partnership with Cisco, Citrix and NetApp.
The Sungard DaaS offering will deliver IT infrastructure to desktops wherever it is needed, be it offices, on the move or in emergency workplace recovery offices. The solution will offer a 100 percent availability service level agreement for gold customers, with minimum 99.95 percent SLAs on silver and bronze contracts, said Sungard, providing customers constant access to their desktop from any location and device.
The service is a natural extension of Sungard's existing capabilities, with the organisation already providing bespoke virtual desktops for over 4,000 end users. As part of the Sungard environment customers will be able to access the company's optional workplace recovery services, where 100 recovery desktops can be rolled out in just two hours – allowing businesses a recovery in case of disruption to their home based IT or usual office facilities.
Additionally, the service can be scaled up in order to accommodate seasonal demand peaks. This means organisations can access office space and IT more flexibly and faster when they need it, said Sungard.
Keith Tilley, executive vice president for global sales and customer services management at Sungard Availability Services, said: "This service has been in high demand from customers. It is underpinned by a Cisco-validated design, which brings together best-in-class technology and market leadership, enabling organisations to accelerate growth and reduce costs."
Read also :