Big Technology signs 'disruptive' data centre supplier VMTurbo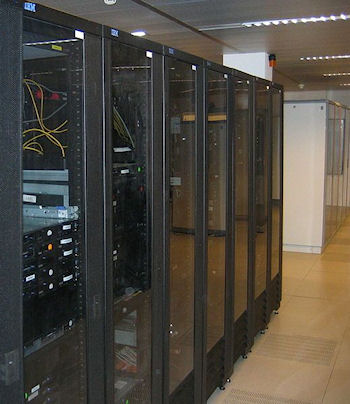 VMTurbo's cloud and virtualisation control platform is already used in over 1,000 data centres worldwide, working in legacy, all-flash and hyper-converged environments
Data centre transformation VAD Big Technology has added VMTurbo to its portfolio of "disruptive technologies", enabling resellers and their customers to "accelerate the transition to web-scale IT".
VMTurbo's cloud and virtualisation control platform is already used in over 1,000 enterprise data centres worldwide, working in legacy environments as well as with the latest all-flash and hyper-converged platforms, with the aim of assuring performance while maximising efficiency.
As UK distributor, Big Technology will enable reseller partners to deliver the benefits of demand-driven control, providing valuable solutions to their end clients.
VMTurbo's Demand-Driven Control platform continually matches the available resources of the software-defined data centre to application demand. VMTurbo's patented technology delivers control in maintaining virtualised data centres in a healthy state, and simplifies service delivery processes in deploying, operating and planning workloads and infrastructure.
"Resellers are benefiting from the transition to web-scale and the accelerated adoption of virtualisation across server, desktop, network and network functions, but the unintended effect has created a huge management problem around application performance, as traditional IT approaches can't cope with the resulting complexity," said Jason Dance (pictured), managing director at Big Technology UK.
"VMTurbo is a powerful control system that constantly relates resource supply to application demand, ensuring there is never too little resource causing apps to fail, nor too much causing costs to escalate. It's the perfect complement to our existing solution stack."
Sean Finnegan, director of global channel development at VMTurbo, said: "Through this partnership we are enhancing our EMEA go-to market strategy and embracing a two-tier channel to leverage BigTec's extensive relationships within the UK VAR community."
He said: "BigTec shares our vision of where IT is heading, understands what is necessary to maintain a modern data centre and has the complementary best-of-breed technologies for web-scale already in its portfolio. Furthermore, accessing the resources of the wider Exclusive Group [which Big Technology is part of] will simplify our acceleration into new regions and markets across EMEA."
The VMTurbo platform first launched in August 2010 and now has more than 30,000 users, including many leading banks, financial institutions, social and e-commerce sites, carriers and service providers. Customers include JP Morgan Chase, Salesforce.com and Thomson Reuters.
Read also :