Commvault makes cloud hay with Cisco partner certification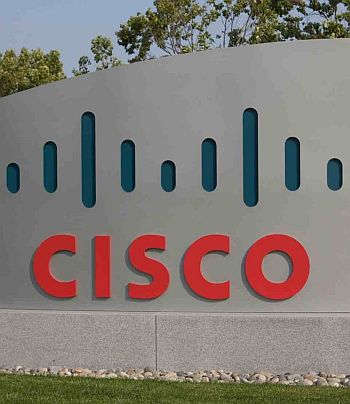 Jointly tested and developed BaaS architecture for all cloud environments enables organisations to 'accelerate time to market' and 'drive new business opportunities'
Commvault, the data protection and information management firm, has been made a Preferred Solution Partner within the Cisco Solution Partner Programme.
The Cisco Solution Partner Programme, part of the Cisco Partner Ecosystem, unites Cisco with third-party independent hardware and software vendors to deliver integrated solutions to joint customers. As a Preferred Solution Partner, Commvault has achieved Cisco compatibility certification on Commvault Simpana data management software.
The Internet of Everything (IoE) continues to bring together people, processes, data and things to enhance the relevancy of network connections, said Cisco. As a member of the Cisco Solution Partner Programme Commvault is recognised as being able to quickly create and deploy solutions to enhance the capabilities, performance and management of networks to "capture value" in the IoE, the networking supplier said.
Commvault has designed data management and protection solutions that reduce risk, improve productivity, and empower new business models, added Cisco. Commvault's latest partnership makes it possible for cloud service providers and enterprises to gain access to the Cisco Validated Design (CVD) reference architecture for Backup-as-a-Service (BaaS).
The jointly tested and developed BaaS architecture for public/hosted, hybrid, and private cloud environments enables organisations to accelerate time to market and drive new business opportunities in a rapidly evolving and competitive market, the two partners said.
"Backup and recovery are critical to helping our clients take advantage of the cloud, and these solutions tested and validated jointly by Cisco and Commvault, two industry leaders in their respective markets, greatly enhance our cloud and managed services portfolio," said Bob Hankins, vice president of data centre solutions at services provider Logicalis.
"As one of the world's leading Cisco integrators and a long-time Cisco Gold Partner, we are highly interested in new offerings enabled by their technology partner ecosystem."
Brian Allison, VP of worldwide alliances at Commvault, said: "Cisco and Commvault together will build differentiated solutions with our partners and deliver compelling business outcomes for our customers, starting with the BaaS offer."
He said: "Our certification on Cisco's Unified Computing Systems infrastructure and Commvault BaaS CVD is a strong validation that our data protection and information management solutions will work as tested with the same quality customers and partners have come to expect from us and Cisco."
Read also :