HP jumps on Windows 10 business tablet bandwagon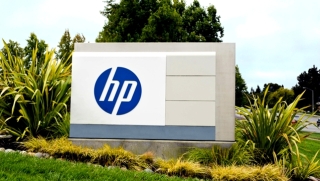 The Windows 10 HP Pro Tablet 608 offers an 8-inch diagonal HD screen, support for Cortana and videoconferencing
HP has unveiled its first Windows 10 commercial tablet and updates to HP Touchpoint Manager, its IT management solution for small and medium businesses.
"True business mobility will dramatically transform workflows to make us more efficient, connected and productive," said Michael Park, vice president and general manager, commercial mobility and software for HP Business Personal Systems. "We are continuing to expand on our purpose-built mobility solutions to help our customers change how business is done."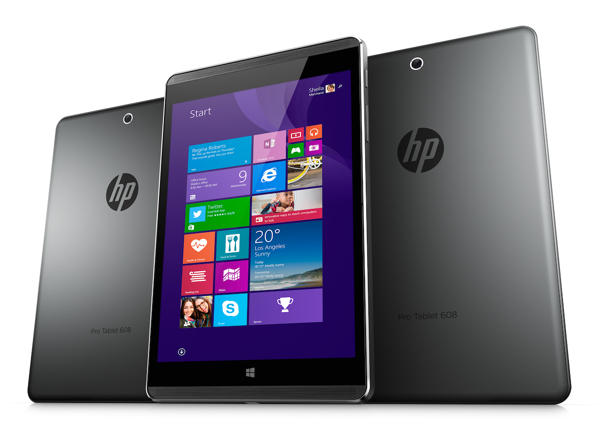 The new Windows 10 tablet is the HP Pro Tablet 608, which offers an 8-inch diagonal HD screen, support for Cortana and videoconferencing. It also includes advanced security features for busy travellers and executives, said HP.
The wifi Pro Tablet 608 offers up to eight hours of battery life and can be offered with optional 3G or 4G connectivity. An 8 MP camera provides high-definition image capture – important in industries such as insurance or real estate.
It is powered powered by the Intel Core Atom Quad Core Z8500 processor with up to 4 GB of memory. The Pro Tablet 608 also offers a form factor for industry-specific use cases that require something smaller than larger tablet offerings to deliver customer service and improved operational efficiency.
For instance, the HP Pro Tablet Mobile Retail Solution is a durable case that combines with the new tablet to accommodate a range of third-party mobile payment terminals, including EMV, NFC, MSR, and most digital wallets.
To address the needs of businesses with limited IT resources, HP launched HP Touchpoint Manager last year as a cloud-based IT management solution designed for SMBs.
HP has announced a secure and easy-to-use tool to remotely access and troubleshoot Windows-based devices from a browser on desktops and mobile devices. The July 2015 HP Touchpoint Manager Service Update "will let IT respond to and resolve problems quickly no matter where the end user is located, helping improve productivity and convenience for both parties", HP said.
To boost IT productivity further, the upcoming release also includes the ability for IT admins to centrally deploy and manage company designated mobile applications. "IT admins will be better able to drive application adoption and security", said HP.
The HP Pro Tablet 608 G1 is expected to be available with Windows 8.1 Pro in July. The Pro Tablet 608 will ship pre-installed with Windows 10 starting in August.
Read also :