Key enterprise infrastructure market reaches $80bn
Cisco is ahead of the rest according to the industry figures
Across seven key enterprise infrastructure segments, global vendor revenues for the last four quarters grew by 2.3 percent on an annualised basis to total $80bn, according to research from Synergy Research Group.
Data centre servers comprise the largest segment of the market and revenues here grew by over 2 percent, said Synergy. Ethernet switches are the second-largest segment and they experienced growth of almost 4 percent. WLAN grew the most while the enterprise voice market "remains in the doldrums", and telepresence business continues to suffer due to ongoing "aggressive" price competition and market disruption.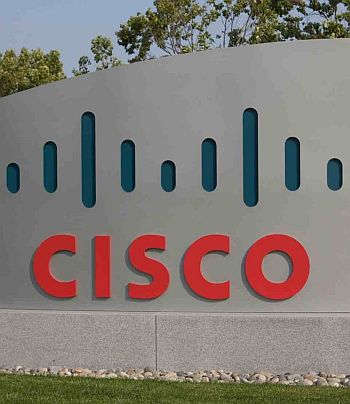 Cisco is the market leader in six of the seven segments with the exception being data centre servers, where it is ranked fifth. In aggregate across the seven segments Cisco's market share over the last four quarters was 33 percent, up a percentage point from the preceding four quarters.
HPE is the leader in data centre servers and is the number two ranked vendor in both Ethernet switching and routers. Following the acquisition of Aruba it is also now the second ranked vendor in enterprise WLAN. HPE's aggregated market share over the four quarters was 18 percent, also up a percentage point from the prior year.
The number two ranked vendors in the other segments are Dell (enterprise data centre servers), Avaya (enterprise voice systems), Microsoft (UC applications) and Polycom (telepresence).
Vendors who have been achieving "steady market share growth" in these highly competitive markets, said Synergy, include Microsoft (UC applications and enterprise voice), Arista Networks (Ethernet switching), Mitel (enterprise voice), HPE (WLAN), Huawei (telepresence), Lenovo (servers) and Cisco (servers),
"Cisco remains in a league of its own, accounting for a third of the market and gaining market share in the only segment where it is not the current leader," said Synergy Research chief analyst Jeremy Duke.
"Across these hardware-oriented product areas HPE is the only broad-based challenger to Cisco's dominance, and it has been steadily increasing its share of the market. However, what we are now seeing is the strong growth of cloud, hosted and collaborative software solutions, which is introducing competition from non-traditional areas and causing market boundaries to blur," said Duke.
@AntonySavvas
Read also :