NGD posts 'strong' annual results for data centre services business
And 2016 is so far 'robust' as companies move to hybrid cloud services
Privately held wholesale and retail co-location data centre provider Next Generation Data (NGD) has announced "strong results for 2015".
Revenues and EBITDA were up 22 percent and 35 percent to £11.2 million and £4.8 million respectively on the previous year.
NGD's flagship 750,000 square feet data centre facility is located in the Cardiff Capital Region and is billed as the largest data centre campus in Europe. It includes its own private connection to the National SuperGrid with capacity for up to 180MW of power generated from 100 percent renewable sources.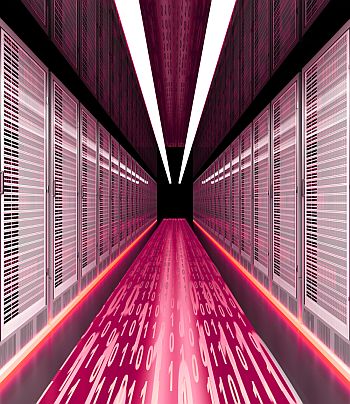 Demand from major enterprise and service provider organisations for secure data centre co-location facilities at NGD remains "robust" in 2016, said the company, with customers putting NGD's space, power and high speed connectivity to a wide range of uses.
These include data hosting and backup, high performance computing (HPC), Big Data management and supporting cloud, and increasingly hybrid cloud, environments, said the firm.
NGD CEO Nick Razey said: "2015 was a record year for sales, from both existing and new customers. In particular, NGD signed a new long term contract with a large US software company which is now starting to generate significant revenues."
He said: "Our outlook for 2016 is for continued solid organic growth and rising profitability thanks to demand and the excellent economies of scale our large campus achieves with every new data hall build increasing our operating margin."
He claimed: "NGD is well established as the number one alternative to London/M25 area data centres and our competitive advantage will only improve as connectivity costs continue to fall and real estate continues to rise."
@AntonySavvas
Read also :