Another faltering quarter for IBM despite more cloud and analytics revenue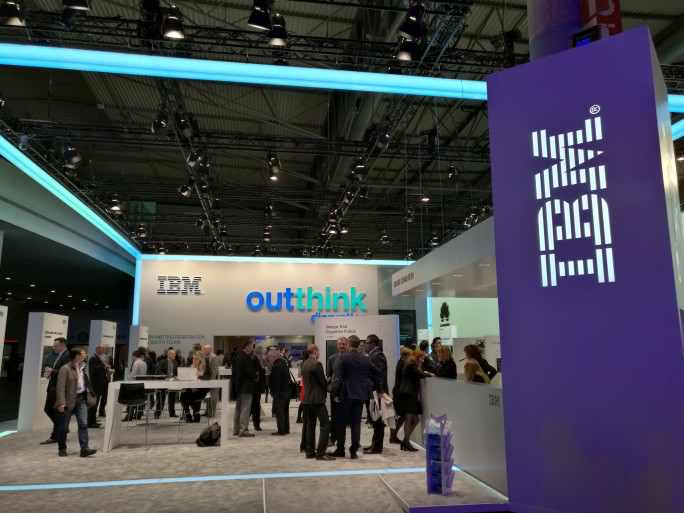 IBM reports a 21 percent fall in net profit to £1.61bn in the first quarter ending 31 March
IBM's quarterly revenue from its cloud and analytics businesses have grown 14 percent year-over-year, accounting for 37 percent of the company's entire revenue.
In all, IBM's cloud revenue has grown 36 percent over the last 12 months to $10.8 billion (£7.55bn).
Decline
But growth in IBM's new businesses, which also includes its Watson artificial intelligence platform, is overshadowed by the company's 16th consecutive decline in revenue.
IBM reported a 21 percent fall in net profit to $2.3 billion (£1.61bn) in the first quarter ending 31 March, weighed down by waning hardware and software sales. IBM's first quarter revenue dived five percent to $18.7 billion (£13.06bn).
"We are pleased with the progress we have made helping our clients apply new cognitive solutions and hybrid cloud platforms," said Ginni Rometty, CEO of IBM.
IBM calls its cloud services and analytics businesses "strategic imperatives", as the units now make up more than a third of Big Blue's entire revenue stream. Despite their growth, IBM was unable to drive growth in total revenue.
"IBM has established itself as the industry leader in total cloud, analytics and cognitive, all of which helped drive our strategic imperatives revenue growth at a strong double-digit rate, substantially faster than the market," said Rometty.
The annual exit run rate for IBM's cloud delivered as a service, a portion of the total cloud revenue, increased to $5.4 billion (£3.77bn) from $3.8 billion in the first quarter of 2015. Revenues from analytics increased 7 percent. Revenues from mobile increased 88 percent. Security revenue increased 18 percent.
The results came as IBM continues rampant job cuts globally. In March, IBM confirmed it is planning nearly 1,000 staff cuts in Germany, along with other cuts reportedly planned across its European and US operations.
The cuts were touched upon in IBM's call with investors. "As we transform our business and move into new areas, we need to transform our workforce – not only the types of skills, but how we operate.
"This quarter we took significant actions to transform our workforce and shift our skills base to new areas, and to improve our structure primarily outside the US," said senior vice president Martin Schroeter.
Read also :