Microsoft overhauls enterprise licence buying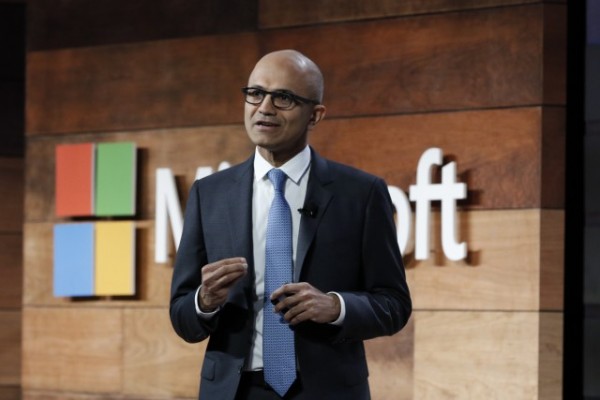 Enterprise Advantage makes an appearance in 2017 with other changes also coming
Microsoft has announced a new and "better" way to buy bulk enterprise wide software licences.
Richard Smith, general manager, Microsoft Worldwide Licensing & Pricing (WWLP), said: "We're announcing a new way to buy, marking yet another step in our licensing transformation to make it easier for customers and partners to do business with Microsoft."
In 2017, Microsoft will introduce Enterprise Advantage as a new way for commercial customers to buy organisation-wide on the Microsoft Products and Services Agreement (MPSA). "Enterprise Advantage brings traditional Enterprise Agreement benefits to the MPSA and provides the best value for a three-year, organisation-wide and optional platform-wide purchase," said Smith.
Customers will be able to mix perpetual and subscription software with cloud services like Office 365, Azure and CRM Online, organisation-wide. They will be able to purchase "at any time, whatever they need, with no additional enrolments", he said.
He maintained this will bring "budget predictability and price protection", taking advantage of combined purchases across the organisation to maximise value, while meeting ever-changing business needs.
Enterprise Advantage on MPSA will offer the same pricing and coverage as the Enterprise Agreement, plus the added flexibility of the MPSA to align to purchasing structures and needs, said Microsoft. At launch, Enterprise Advantage on MPSA will be available for all commercial customers in markets where the MPSA is available.
Microsoft said it will be the "optimal choice" for most customers with up to 2,400 users or devices. "We anticipate introducing similar offerings called Government Advantage and Education Advantage later in 2017, and will continue to build additional functionality over time to support all of our customers with modern licensing choices," said Redmond.
As previously announced, Microsoft is also retiring the Select Plus buying option this month. In addition, it is increasing the minimum Enterprise Agreement (EA) commitment. For commercial customers signing new Enterprise Enrolments or Enterprise Subscription Enrolments, the minimum commitment increases this month to 500 from 250 users or devices.
"For new commercial customers with 250 to 499 users or devices, we recommend the MPSA, or the Cloud Solution Provider (CSP) programme for those looking for partner-managed services," Microsoft said.
@AntonySavvas
Read also :