How OpenText's go-to-market is being shaped by robots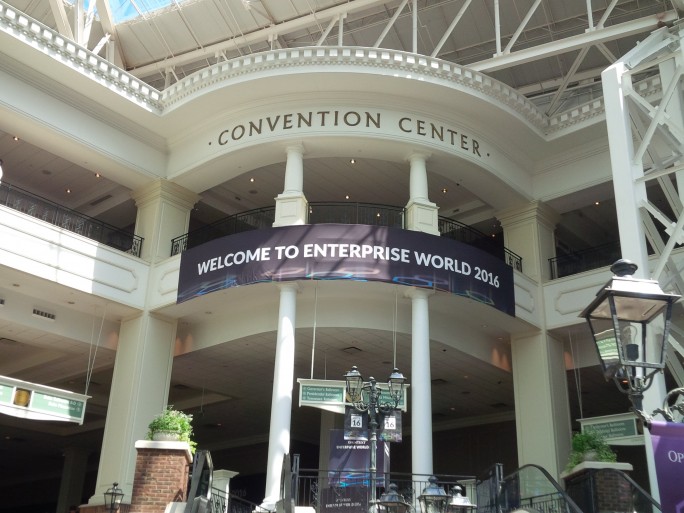 Sales, marketing and channel incentives and support have to change when offering leading edge technology
Selling through the cloud and adopting new technologies like cognitive computing and bots will always create a shake-up for a technology vendor's partners, but enterprise information management (EIM) company OpenText says it is ready.
At its Enterprise World partner and customer event in Nashville this week, OpenText unveiled a rival data analytics platform to potentially take on IBM's Watson, and an open source project that brings together social collaboration, bots and tighter integration between various third party enterprise content management (ECM) systems.
But how does a vendor – perhaps seen as a rather staid back-end data processing and transactional processing systems company – successfully make the jump towards being a dynamic and cool leading edge technology supplier among customers and major channel partners?
Something is certainly afoot when the company's channel figures are taken into consideration. According to Vince Nigrelli, VP of partners and alliances at OpenText, for the last three quarters, year-on-year, resale revenue is up 7 percent, system integration sales are up 40 percent, and referrals are up 20 percent. There were also good spikes in service and support revenues.
Nigrelli said: "We offer 10 percent on referrals and also give 5 percent on service revenues that are put our way. We want to grow our partner ecosystem and the only way you can do that is being inclusive."
He revealed that over the last 9 months, OpenText had seen a 13 percent drop in the number of its partners to around 1,500. But he wasn't troubled as the reduction had resulted from having "conversations" to pinpoint which partners were actually "adding value".
"It wasn't a bad thing, it's about separating the wheat from the chaff, the ones we have on the books have re-qualified and are now complementing what we do.
And on the sales side there have also been big changes at the firm. Mark Bridger, regional VP of sales at OpenText UK, said: "The way we sell our technology has had to change and we had to change our sales team to do it. It's not about going to a customer to sell a technology platform anymore, it's about selling a positive business outcome – that's what they want to hear."
Opentext's new cognitive predictive analytics platform Magellan is set to create other changes at the company. Currently, OpenText says it has around 1,100 managed service contracts with customers, and that Magellan is suited to create additional ones.
But the platform's use of open source technology is ideally suited for allowing OpenText's partners to also sell it as part of their own managed service deals through the cloud, so how will OpenText approach that possibility?
Bridger said: "It's an interesting problem! But we are expanding our ecosystem and we want to move forward together with our partners to offer joint solutions to customers."
On go-to-market changes in the channel, OpenText is no different from any other vendor in having to cope. Adam Howatson, chief marketing officer at OpenText, said: "The technologies are getting more complex, with cognitive and machine to machine it's like science fiction has become true.
"If you just talk about the technology with customers you will lose half of them, so the go-to-market has to be simpler, particularly as you are not just talking about selling to an IT director now, you are selling to sales, marketing and other lines of business, who can buy through the cloud without even having to consult their IT director. It's all about modelling value for them and showing return on investment.
"But in my job who wouldn't want to get to sell robots and science fiction."
@AntonySavvas
Read also :