LogMeIn and Citrix GoTo unit merge in £1.4 billion deal

LogMeIn and Citrix GoTo division announce "transformative merger"
Cloud specialist Citrix has struck a deal that sees its GoTo unit merging with remote connectivity specialist LogMeIn.
The deal is worth $1.8bn (£1.4bn), and comes after the Citrix management team faced intense pressure from an internal investor, namely activist hedge fund Elliott Management.
LogMeIn Deal
That investor forced Citrix last year to look for potential buyers for the entire firm. Despite reaching out to potential suitors such as Dell and private equity firm Silver Lake Partners, a deal failed to materialise, and the company subsequently announced an asset sell-off in November, including the spin off of its GoTo division which is the firm's virtual-meeting unit.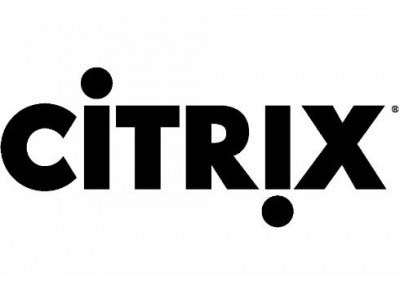 It also announced it was trimming 1,000 jobs. The GoTo spin-off is structured as a Reverse Morris Trust transaction, which is a US tax-free move that is becoming increasingly popular option for companies seeking to offload assets.
Although the deal is described as a merger, it is clear that LogMeIn is in the driving seat. Its CEO, Bill Wagner, will lead the combined company, and Citrix and LogMeIn shareholders will each hold 50 percent of the combined company.
But the new company will also be headquartered in Boston (where LogMeIn is currently based – Citrix is based in Santa Clara), and certain members of the GoTo management team are expected to join the combined company.
The deal has been unanimously approved by both boards of directors, and the merged company is expected to have annual revenues in excess of $1bn (£761m), coupled with more than two million customers around the world. There is no word yet on any headcount reduction.
LogMeIn has established itself as a cloud connectivity specialist that last year acquired password guru LastPass and security firm Meldum. It is perhaps best known for its join.me, LastPass, LogMeIn Rescue and BoldChat products.
"We are extremely excited about this transformative merger and the profound benefits it will bring to our customers, our people and our shareholders," said Bill Wagner, CEO of LogMeIn.
"We believe this combination is a winning outcome for all parties," said Citrix CEO Kirill Tatarinov. "Given that we have already been working towards a spinoff of GoTo, we expect this to be a smooth transition for the business. From Citrix's perspective, this transaction will allow us to further enhance our strategic focus, operational efficiency and accelerate execution of our strategy to provide the world's best integrated technology services for secure delivery of apps and data."
Activist Shareholders
In some ways the deal demonstrates the power of activist shareholders. Citrix has had to contend with Elliot Management, a formidable opponent for many management teams. Juniper Networks likewise was another company that felt the heat from Elliot, and in July 2014 it sold its Junos Pulse mobile security business as part of a restructuring program.
BMC Software was another firm that put up a stiff fight, but it eventually completed a privatisation process, after it agreed to be acquired by a private investor group. Elliott Management was one of the buyers.
Elliot Management also turned the screws on EMC, after it said that EMC should sell off VMware or consider other possible merger opportunities. EMC itself is currently in the process of being acquired by Dell.
Dell meanwhile has faced down its own activist investor, Carl Ichan. Michael Dell eventually won that particular battle and took the PC maker private.
Read also :