VMware warns channel digital transformation laggards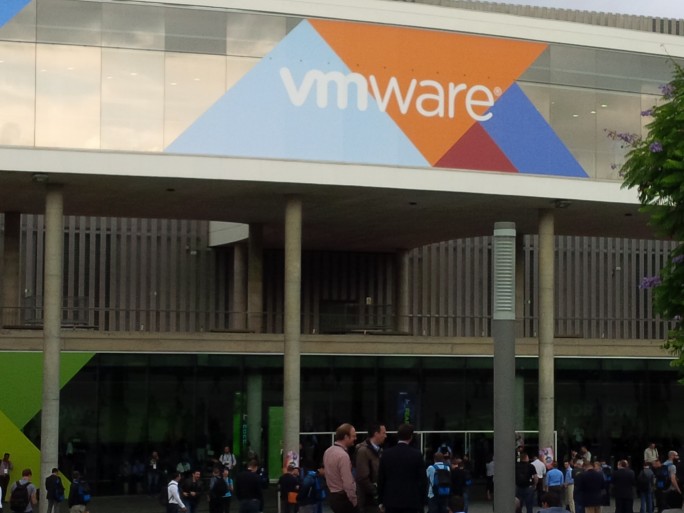 The big systems integrators are already eating your lunch says virtualisation player
VMware has warned the channel to pick up its ideas around digital transformation and meeting the needs of customers, otherwise see the business opportunities snatched by the consulting companies who are moving down the food chain.
Phil Croxford, director of alliances and channels for the UK and Ireland at VMware, told ChannelBiz at this week's VMworld conference in Barcelona: "In the digital transformation sphere organisations need help through partners, as many are simply stranded.
"But many in the channel are not moving fast enough to get the right expertise in to help them. Consulting firms such as PWC are creating regional businesses to move in and fill the vacuum. Traditional channel players are getting their lunch eaten by these system integrators and they need to do something about it."
As far as Croxford is concerned this includes getting fully trained and accredited in the VMware products and services on offer to aid digital transformation.
This isn't cheap though and the products are getting more complicated. Ross Brown, VMware senior vice president of worldwide partners and alliances, said: "NSX [the VMware virtualised network platform, which is part of the firm's software-defined data centre offering] is a complicated product, it is not a car, it is nuclear weapon. It is dangerous if you don't use it right."
But he was adamant that VMware wouldn't be paying for the training. "We can't fund heads as it's not a race to the bottom for us. But customers need help with the cloud and digital transformation, and anyone getting accredited on our products will immediately be billable to the market.
"It may be the case that now is the time for rival channel partners to join forces on some projects to make sure they have the right skills to win the work that is there.
"Yes, it could be the case that the reseller down the road, that was trying to tear your throat out to win the latest HP server upgrade job, now has to be your friend to win the deals."
Brown said projects built around the hybrid cloud, which sees on-premise IT, private clouds and public cloud combined, to get the best out of all the environments, were the biggest development in the industry since everyone was fighting to get the right skills and accreditation to support SAP enterprise resource planning deployments.
The complicated nature of some of the tools to support digital transformation and the cloud, including those from VMware, was acknowledged by channel partners that attended a channel update event held for journalists at the conference.
Richard Koenig, general manager at Bechtle, said: "It is getting more and more complicated, and we need more people to understand the customer's business, not just the technology.
"We have 64 people at VMworld, it's not a fun event, it's a half million [euro] investment on our part."
But, he added: "These are golden times for us when it comes to VMware, as there are plenty of other services we can sell around their products."
Kim Smidt Sneftrup of Proact chipped in: "Being certified doesn't necessarily mean you're qualified though, and we can't afford to certify everyone anyway. We at times move those qualified in VMware products and services – who have already completed commercial deployments – into other countries where certain skills aren't readily available."
On the commitment that VMware partners have to give to make the opportunities work for them, Jean Philippe Barleaza, VMware vice president of partners and alliances EMEA, said: "We made changes to our Advantage Plus partner programme in August to give partners a higher return for that commitment."
Barleaza said the ratio between the number of partners and the number of accreditations gained overall on VMware products, was almost four to one in favour of the accreditation side.
@AntonySavvas
Read also :