Channel Re-evaluating Vendor Relationships With Services Shift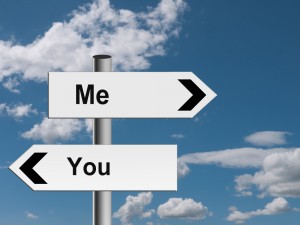 Incentives like discounts and back-end rebates not cutting it with new generation of channel firms
Channel firms are becoming choosier when it comes to partnering with IT vendors, according to a report from CompTIA.
The trade association's 6th annual State of the Channel report claims 43 percent of channel companies questioned are either evaluating new vendors or shifting them actively. This, it says, is a result of more partners embraces a cloud-based, "as-a-service" economy.
"There are myriad of reasons for that uptick in discontent, but clearly we are seeing the results of an industry moving away from the strict, transaction-based channel model of selling hardware and/or software at a mark-up," according to a CompTIA blog. "And, because of this, partners are becoming more finicky. What they once valued as an 'essential' from a vendor benefit standpoint is less relevant in today's market."
Channel dissatisfaction
The study found that while four in 10 respondents describe themselves as "very satisfied" with their vendors in the last year – a percentage on par with 2015 – the channel firms that had some level of dissatisfaction with vendors more than doubled from seven percent last year to 15 percent in 2016.
Almost another third of respondents consider volume/upfront discounts and back-end rebates – two long time staples of vendor-channel compensation – to be less important to their bottom line now. CompTIA said that while these incentives were considered a prime source of income for channel firms a few years ago, now the main income driver is their own sales and marketing efforts.
It also reports that modern SaaS partners are much less concerned with margins, spiffs and other direct compensation from their vendors. Based on their own research, it said many SaaS partners are aligning with vendors like Salesforce.com, despite its direct sales approach.
"Boasting the largest cloud ecosystem in the industry, the company works with thousands of consultants, systems integrators, and ISVs. It has also gained a following among non-traditional types of "channel partners," including digital agencies and professional services firms. But here's the kicker: Salesforce is a direct sales organisation. Yes, direct sales only. And yet this has not been a turn-off to legions of partners. Those firms are finding plenty of money to be made working with Salesforce's customers, providing implementation, customization and other services. This continually growing group considers those activities to be their bread and butter revenue, more so than what they receive from vendor-based compensation and/or product sales."
Read also :