Channel Facing Tough New Competition says CompTIA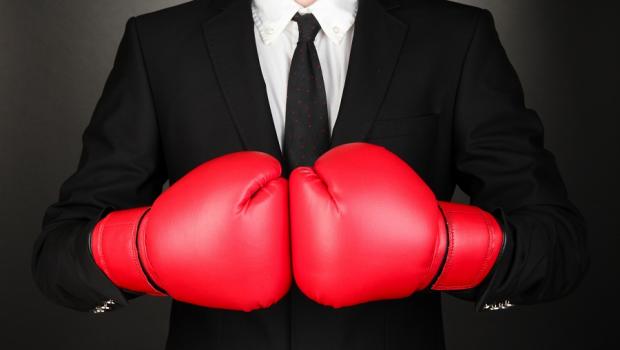 IT channel dealing with new market entrants, shifting business models and grey hair, says CompTIA
The channel is facing a period of tremendous change, with the industry facing up to emerging business models and technologies, new competitors and an aging channel base.
That's according to technology association CompTIA, which highlighted a rapidly changing channel landscape where digital agencies, marketing firms, accountants and other non-traditional partners are now selling or recommending IT solutions.
"The SaaS ecosystem alone is reinventing what it means to be 'in the channel', with a new take on vendor relationships, selling strategies and compensation demands," said CompTIA's IT Industry Outlook 2017 report.
Fool's errand
CompTIA said MSPs need to "retool their businesses beyond the basics to more advanced services offerings" following Amazon's recent entry into the managed services market serving enterprise AWS customers. "That would be a wise move, because Amazon some day well expand into the SMB market with an attractively priced set of those basic services. Competing on price with this giant would be a fool's errand."
The report also pointed to an aging channel, warning that an estimated 40 percent of the channel universe is expected to retire over the next 10 years, so it will need to need to find new blood – quickly.
"Consolidation and a smaller channel may be inevitable in the 'as-a-service' world, but that need not discourage new entrants. In fact, many of today's 'born in the cloud' channel firms have been launched by members of younger generations. It's incumbent upon the aging veterans to help ensure that continues," said CompTIA.
Elsewhere, the report also predicted that more channel firms will start developing their own intellectual property, whether that's a piece of custom code or a business process they replicate across customers.
Optimistic channel
Despite these challenges however, the channel remains optimistic about the future, with almost two thirds of channel firms across all business model types feeling "generally optimistic" about the channel's prospects for next few years.
Some are confident that their close relationship to their SMB customers will gird them against any direct sales threats coming from vendors and cloud providers. Others are confident that the complexity and number of technology choices in today's market will also protect their status as indispensable consultants and advisors. And some are citing a bounce in customer demand for managed services as another factor providing comfort to many traditional channel players.
"The channel is changing, but there remains a place – especially in the SMB space – for solution providers to continue to sell on-premises equipment/software and operate conventionally," it added.
Read also :