Equinix Hires NetApp Channel Exec to Lead UK Partner Programme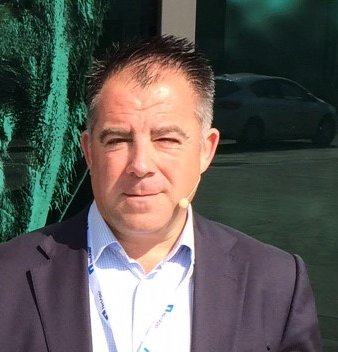 Simon Ognall to drive expansion of Equinix UK channel programme
Equinix has named NetApp UK's head of channel Simon Ognall as its new UK channel and alliances director.
Ognall has been given the task of leading the company's channel programme in the UK. He was at NetApp for five years, and prior to that held senior leadership roles at Simon Magee, Bytes Technology and ShiftF7.
"This is an exciting time to be joining Equinix," said Ognall. "The company has made some exciting announcements recently and has enjoyed a significant period of continued success. I'm looking forward to working with our partners to make the most of the changing business landscape and contribute to the ongoing success of our global channel partner programme."
Equinix's says the programme allows partners to both resell and refer Equinix services, and is intended to help enterprise customers obtain IT services and expertise from the channel.
"We are delighted with the appointment of Simon as UK channel and alliances director. His wealth of experience and knowledge of the industry will be a significant asset for our UK channel partner programme. We have made significant investments to ensure our partners are set up for ongoing success and we believe Simon can play an important role in our programme," said Equinix EMEA channel director, Eric Saillard.
Equinix's Cloud Exchange (ECX) offers network connectivity to cloud service providers such as Amazon Web Services (AWS), Microsoft Azure, Office365, Google Cloud Platform, IBM SoftLayer, Salesforce and Oracle Cloud. ECX gives customers on-demand connections to multiple cloud services from a single port and is available in 21 of the world's major markets.
Other members of the Equinix Channel Partner Programme include Carpathia, Datalink, Datapipe, Dimension Data and Unitas Global.
28/04/17 UPDATE: Christopher Rajiah, Equinix's VP of worldwide partner and alliances has left the company. Equinix says it has yet to find a permanent replacement for the exec.
Read also :