Sales and profits down at Ingram Micro as it turns Chinese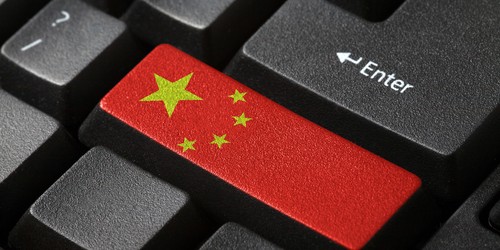 Previous quarter's excuses [reasons we mean] were rattled out once again
Ingram Micro has reported reduced sales and margins for the first quarter of 2016. Worldwide sales decreased 12 percent to $9.3 billion, with a gross margin of 6.77 percent.
The leading global distributor, which is currently being acquired by a Chinese conglomerate, reported sales of $10.6 billion with gross a margin of 5.80 percent in the first quarter of 2015.
"The translation of foreign currencies versus last year had a negative impact of 3 percentage points on worldwide sales," said Ingram. And, it added: "Approximately $200 million, or 2 percent, of the reduction in 2016 first quarter worldwide sales was related to the company negotiating a favourable change in contract terms with some customers in Europe."
Similar reasons for lower headline figures in the previous quarter were given by the company. "Additionally, last year's first quarter benefited from approximately $100 million, or 1 percent, in North American mobility distribution business that the company elected to exit this year due to profitability levels that did not meet the company's objectives."
Again, this exited business was also cited in the previous quarter.
"The remaining sales decline was primarily related to soft demand for high volume product categories, particularly in consumer markets, which was consistent with the broader overall IT market demand in the quarter."
GAAP operating income for the 2016 first quarter was $38 million, compared to GAAP operating income of $98 million in the year-earlier period. "2016 first quarter GAAP results were negatively impacted by costs associated with the pending merger [acquisition by] with Tianjin Tianhai, as well as higher reorganisation, integration and transition costs," said Ingram.
Alain Monié, Ingram Micro CEO, said: "We saw stabilisation of global IT demand in March which has continued into April – IT spending was muted in the first two months of the year, particularly for high volume categories including PCs, smartphones, servers and storage."
He said: "While we did not capture the full revenue and operating income opportunity available to us in the quarter, our focus on higher value business continues to show results. We have also increased the pace of some of our strategic investment as we focus on building and enhancing the global capabilities that will support our mid- and longer-term business objectives."
Monié said the Chinese acquisition is "on track to close in the second half of 2016".
@AntonySavvas
Read also :